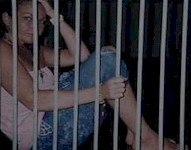 The Senate has passed a bill banning new synthetic drugs. It's already passed the House, and the president is expected to sign it into law shortly.
The police can -- and do -- track your cell phone without a warrant, and they are increasingly resorting to it in the wake of the January Supreme Court decision barring warrantless GPS tracking.
A former El Paso city council member who wants to legalize marijuana has knocked off drug warrior Rep. Silvestre Reyes in the Texas Democratic Party primary.
After seven years in an Indonesian prison over nine pounds of marijuana, there are signs that Schapelle Corby could be free by this fall.
ProCon.org is a set of in-depth web sites presenting information and views from on current issues, several with relevance to drug policy. This week the Chronicle concludes our several week series of info items from ProCon.org -- this one from felonvoting.procon.org.
It's been a pretty quiet week on the medical marijuana front. Heck, it looks like even the DEA took a break -- no raids to report.
Barry Obama and his buddies in the Choom Gang spent their high school and undergraduate years in a haze of pot smoke, a new biography reveals. Drug reformers are chiding him now for his current positions on the issue.
Marijuana decriminalization is just a pair of floor votes away from passage in the Rhode Island General Assembly after companion bills were approved by respective judiciary committees Tuesday.
If you want welfare benefits in Tennessee, you will have to submit to drug screening that could include a drug test under a bill just signed into law.
Don't give joints to snitches you're having an affair with -- that's the lesson one California cop learned last week. There are more crooked cops for us this week, too.
Permission to Reprint:
This issue of Drug War Chronicle is licensed under a modified
Creative Commons Attribution license
. Articles of a purely educational nature in Drug War Chronicle appear courtesy of DRCNet Foundation, unless otherwise noted.