It's been a pretty quiet week on the medical marijuana front. Heck, it looks like even the DEA took a break -- no raids to report. Let's get to it: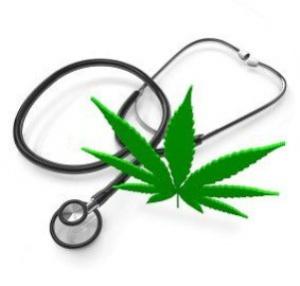 National
On Memorial Day,
a veterans' group slammed the Obama administration
for its stance on medical marijuana. Veterans for Medical Cannabis had petitioned the administration to look into the reliable new science showing that medical marijuana has benefits and asked the administration to change its policies to allow vets to use it for Post-Traumatic Stress Disorder. What they got instead was
a canned non-response
from drug czar Gil Kerlikowske.
Arizona
Last Friday,
the Department of Health Services held a hearing on requests to expand
its fledgling medical marijuana program to allow use of the herb for a variety of conditions, including Post-Traumatic Stress Disorder. Besides PTSD and migraines, the requests for covered conditions include depression and general anxiety disorder. The law already permits medical marijuana use for such medical reasons as cancer, glaucoma, AIDS, chronic pain, muscle spasms and hepatitis C.
Also last Friday,
the application period for people seeking to open dispensaries ended
. The Department of Health Services will issue only 126 dispensary permits statewide, but had received nearly 500 applications, along with a $5,000 fee, $4,000 of which is non-refundable. The department will review the applications and grant permits on August 7. If an application passes review and is the only application in its district, it will be granted a permit. In districts with multiple applications, those that survive the review process will enter a lottery to see who gets the permit.
California
Last Wednesday,
a San Diego medical marijuana prosecution ended in a mistrial
after jurors deadlocked and the judge dismissed prosecutors' request to retry the case "in the interest of justice." The effort by San Diego District Attorney Bonnie Dumanis to convict Therapeutic Healing operator Dexter Padilla was only the latest in her ongoing campaign against medical marijuana. In dismissing the prosecution request for a new trial, the judge accused the DA's office of being "disingenuous" in its arguments in the case.
Also last Wednesday,
the state Supreme Court denied review of a key medical marijuana case
, handing a victory to patients and providers. Attorney General Kamala Harris and law enforcement had asked the court to review
People v. Colvin
, which upheld certain protections for patients and providers, in a bid to get the court to rule that patients in collectives must help cultivate their medication. The court declined to review the case, affirming that patients are not required to help grow their medicine.
On Tuesday,
the LA city council moved closer to a ban on dispensaries
. A council committee approved a recommendation to ban dispensaries while allowing small groups of patients and their primary caregivers to grow their own. A counterproposal that would allow up to 100 existing dispensaries to stay open also won a committee recommendation. In 2007, the city imposed a moratorium on dispensaries, but a loophole allowed hundreds of new pot shops to proliferate. In reaction, lawmakers approved an ordinance two years ago that called for a lottery to limit which dispensaries should be allowed to operate. But City Attorney Carmen Trutanich has argued that the ordinance should be revoked because it may violate federal law. The turning point was an appellate court ruling last year that Long Beach, which also imposed a lottery, was violating federal law by in effect sanctioning the distribution of drugs. The proposed ban in Los Angeles would last at least until the California Supreme Court reviews the Long Beach case.
Colorado
On Tuesday,
patients and supporters petitioned to add PTSD to the list
of conditions that can be treated with medical marijuana. The effort is a reprise of a failed attempt to add it in 2010. That year, the Colorado Department of Public Health opposed legislation that would have added PTSD. Now, we will see if the department has changed its mind.
New Jersey
Last Wednesday,
Newark Mayor Cory Booker came out in support of medical marijuana
. His support came amidst of series of Twitter tweets he sent out critical of the war on drugs, and while he said he didn't support all-out drug legalization because of fears of addiction, he told one follower, "However, I'm with you on medical marijuana, and NJ should do more to make it real for those who need it."
Washington
On Tuesday,
medical marijuana advocates sent a letter to the Kent City Council
opposing a planned ordinance that would ban all medical marijuana access points within the city, including collective grows, which are explicitly allowed by state law. The letter signed by
Sensible Washington
and state Rep. Roger Goodman (D-Kirkland) calls on the city "to respect the wishes and demands of the voters of Washington State, to act in adherence to the laws adopted by our state in regards to medical cannabis (pursuant to RCW 69.51a), and to cease and desist any and all attacks on qualifying medical cannabis patients, medical providers, and safe access points within the City of Kent." The statute mentioned reads as follows: "Qualifying patients may create and participate in collective gardens for the purpose of producing, processing, transporting, and delivering cannabis for medical use." The city council is scheduled to take up the ordinance on June 5.