Don't give joints to snitches you're having an affair with -- that's the lesson one California cop learned last week. There are more crooked cops for us this week, too. Let's get to it: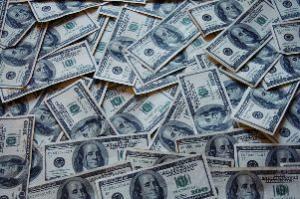 In New Bern, North Carolina,
a New Bern police officer was arrested last Wednesday
on charges she was stealing pain pills from the evidence room. Officer Frances Sutton went down after the department reviewed drug cases in which she was the charging officer and found oxycodone tablets seized as evidence had gone missing. She is charged with four felony counts of obstruction of justice and three felony counts of altering, destroying, or stealing evidence of criminal conduct. She was placed in the Craven County Jail under a $35,000 secured bond.
In LaGrange, Georgia,
a Troup County jail officer was arrested last Thursday
on charges he snuck marijuana, cell phones, credit cards and other items to inmates. Officer Angel Vargas, 38, went down after an eight-month investigation by the sheriff's office. He is charged with violating Georgia's controlled substance act, prohibited possession of inmate contraband and crossing the guard line of the jail with contraband. Vargas is the 78th Georgia correctional officer to be charged with smuggling contraband to inmates in the last four years.
In Hayward, California,
a former San Leandro police detective pleaded no contest last Wednesday
to charges he gave marijuana to a police informant with whom he was having an extramarital affair. Jason Frederikkson, 39, copped to a misdemeanor count of possession of more than an ounce of marijuana after prosecutors agreed to drop a felony count of transporting and furnishing marijuana to an informant. He got a 30-day jail sentence, but will be able to serve the time on work release. He was also sentenced to five years probation.