Tennessee has become the latest state to jump on the drug testing for public benefits bandwagon. Last Thursday, Gov. Bill Haslam (R) signed into law House Bill 2725, which requires applicants for welfare to submit to a drug test if, during preliminary screening, state workers suspect he or she is using drugs.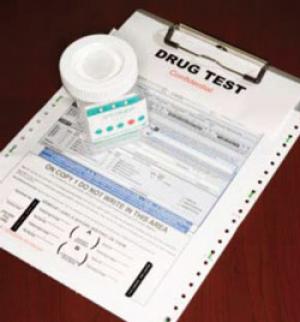 Under the new law, persons who do not submit to drug testing lose their benefits. Those who test positive lose their benefits for one year, or for six months if they undergo drug treatment and test negative at least twice and 30 days apart. Those who test positive after being readmitted to the program face a loss of benefits for three years, or less if they undergo treatment and test negative at least twice and 30 days apart.
In the past two years, two states, Florida and Georgia, have passed laws requiring mandatory, suspicionless drug testing of welfare applicants. The Florida law has been blocked by a federal judge's temporary order as she considers whether to declare it an unconstitutional violation of the Fourth Amendments proscription against warrantless searches. Civil liberties and civil rights advocates in Georgia have vowed similar action against the law there when it goes into effect July 1. An earlier Michigan attempt to impose suspicionless drug testing of welfare recipients was found unconstitutional by a divided federal appeals court it 2003. That ruling was not appealed.
Several other states have passed public benefits drug testing laws with a screening process to create "reasonable suspicion" that a given individual might be a drug user. Those include Arizona and Missouri last year and Utah and now Tennessee this year. None of those laws have faced legal challenges, but in their
fiscal impact statement
, legislative analysts estimated the state would spend $100,000 to defend the law in court.
Haslam didn't issue a signing statement, but he told the
Associated Press
he's comfortable with the legislation because the Department of Human Services will develop rules for testing and the attorney general will ensure the law is constitutional. The original version of the bill called for suspicionless drug testing of welfare applicants, but Attorney General Robert Cooper (D) warned that such testing was probably unconstitutional, and the bill was amended.