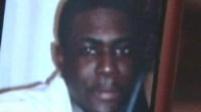 This year is shaping up to be a busy one for marijuana legalization and decriminalization bills at state houses around the country. Here's the rundown on what's going on so far.
The New Mexico legislature has commissioned a study of emerging and evidence-based harm reduction practices, including supervised injection sites. That could lead the way to a pilot program there. There is also agitation for SIJs in San Francisco and New York City.
A life sentence for growing a pot plant!? It just happened to a Malaysian couple, but, hey, at least the judge suspended the caning.
Bills that would require state legislators to undergo drug tests have been filed in Missouri and Tennessee. They're an unsurprising extension of the drug testing mania that has gripped statehouses, but likely unconstitutional.
The Colorado Regulate Marijuana Like Alcohol initiative hit a bump in the road Friday, falling just short of the number of valid signatures needed to make the November ballot. But it still has 15 days to make up the shortfall.
A California medical marijuana regulation initiative is polling right on the cusp of where potential major donors start to feel comfortable.
With decriminalization bills pending in Rhode Island, a new poll shows strong support for decrim and even majority support for legalization.
Busy, busy, busy, at every level from federal rescheduling through bills in the states to local decision-making. The medical marijuana world continues to be very active.
An NYPD narc shot and killed a teenager in his own home as he tried to flush a small amount of marijuana down a toilet. The local community was not happy.
A desert drug raid in California has resulted in the year's seventh drug war killing, and it's only the beginning of February.
Two of our four bad apples this week come from the Big Apple, one for planting drugs and one for transporting them. Of the other two, one picked the wrong friends and the other picked the wrong wife.
Events and quotes of note from this week's drug policy events of years past.
Permission to Reprint:
This issue of Drug War Chronicle is licensed under a modified
Creative Commons Attribution license
. Articles of a purely educational nature in Drug War Chronicle appear courtesy of DRCNet Foundation, unless otherwise noted.