In a groundbreaking move, the New Mexico legislature has approved a proposal to study how to enhance and expand the state's already cutting edge harm reduction programs, including a look a medically supervised injection sites (SIJs -- sometimes also known as safe injection sites) for hard drug users. That could clear the way for an eventual SIJ pilot program to operate in the state, although considerable political and legal hurdles remain.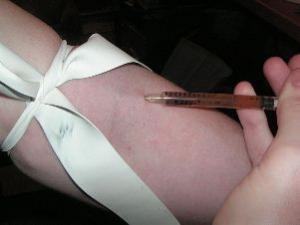 The legislation,
Senate Memorial 45
, was sponsored by Sen. Richard Martinez, whose constituency includes Rio Arriba County, which has a drug overdose fatality rate five times the state's rate. The state's rate is double the national rate, making New Mexico the nation's leader in drug overdose-related deaths per capita.
"These deaths are preventable," said Martinez. "Overdose spares no one and affects everyone, especially families."
State health officials estimate the state has at least 24,000 injection drug users. Other estimates put that figure as high as 50,000.
The memorial, which was also endorsed by the New Mexico Public Health Association, passed the Senate on a 43-0 vote Monday night and does not need any further action to go into effect. It directs the University of New Mexico's Robert Wood Johnson Foundation Health Policy Center to undertake the study of emerging and evidence-based harm reduction approaches, including SIJs, and report back to the legislature by November 1.
"Sadly, our drug overdose epidemic has outgrown our current harm reduction approaches," said Emily Kaltenbach, director of the
Drug Policy Alliance
(DPA) New Mexico office. "On Monday, our state senators realized this and did not let politics trump science. They clearly stated their intent to go beyond the status quo and explore innovative strategies to help New Mexico's families."
"Wow, getting something like that on the state level is huge," said Hilary McQuie, Western director for the
Harm Reduction Coalition
(HRC). "New Mexico once again takes the lead in state harm reduction efforts; it's one of the few states to take a statewide approach to these things."
"Heroin is still the number one cause of ODs here, but we're also seeing a high number of prescription drug overdose deaths," said Kaltenbach, "so I'm incredibly encouraged that the legislature is willing to look beyond the status quo and start studying proven programs like supervised injection sites. We're hoping to study the feasibility and legal and ethical implications, leading to a pilot site in New Mexico."
If that actually happens, it would be the first SIJ in the nation. Although SIJS are operating in at least 27 cities around the world, including Vancouver and Sydney, and have been proven to reduce the spread of HIV, Hep C, and other blood-borne diseases, as well as prevent overdoses, without increasing criminality or drug use, political and legal obstacles in the US have so far prevented them from spreading here. They face morality-based opposition as well as federal issues including a "crack house law," which bars anyone from knowingly allowing others to use controlled substances.
"These same sorts of issues came up when syringe exchange programs were first discussed," said Kaltenbach. "I think the legal issues can be overcome, but the states have to be willing to look at it as an extension of syringe exchange. This study will address those issues."
While New Mexico is the first state to order a study of SIJs, it isn't the only place in the country where they are on the agenda. In San Francisco, drug user groups, activists, and advocates are working toward winning approval for one there, while in New York City, a similar effort is going on.
"The biggest obstacle is the perception of legal barriers," said DPA's Laura Thomas, who has been working on the San Francisco effort. "We have these crack house statutes, as well as state laws, that say it's illegal to knowingly allow people to use controlled substances. We have to figure out if there's room for a research project, like in Sydney, or create an exemption, like in Vancouver, or get a state law passed, like in New Mexico. We need a ruling that says 'yes,' this is not a violation."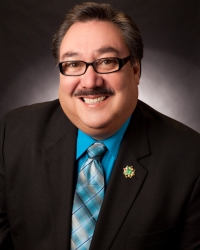 In the meantime, the achingly slow process of building political support for an SIJ, or at least a feasibility study, goes forward. A year ago this week, a city Hep C task force recommended looking at SIJs. That followed on a similar recommendation from the city's HIV coalition.
"We continue to try to build support for a safe injection site," said Thomas. "During the mayoral campaign last year, at one of the candidate forums, they were all asked if they would support evaluating whether it would work for San Francisco, and most of them said they did, including our current city attorney, Dennis Herrera."
But despite the recommendations and expressions of support, nothing has happened yet. The
San Francisco Drug Users' Union
is trying to change that.
"We will be pressing the Board of Supervisors to study the possibilities," said the group's Isaac Jackson. "We're also doing a SIJ community design competition, a project in community imagineering. We'll give the winner a nominal prize and we'll present the winning design to the Board," he said.
"We think the city's Human Rights Commission will recommend safe injection sites in April," said HRC's McQuie. "But there have been other bodies and other recommendations. It's a matter of where the political will is and the priorities are."
For HRC, said McQuie, getting a safe injection site up and running in San Francisco is a back burner issue right now, but that could change.
"We have a lot of really great harm reduction projects going on, like the
DOPE Project
, that aren't getting financial support, and while there was a lot of enthusiasm for awhile about working toward a safe injection site, we kept planning meetings, but nobody would show up. It didn't feel like the energy was there. If the San Francisco Drug Users' Union wants to take some leadership, we would be happy to support it," said McQuie. "I think we will be going back to San Francisco and asking somebody to do something on this issue, but we're not sure who yet."
On the other side of the country, street-level activists are aiming for an SIJ in New York City.
Citiwide Harm Reduction
in the South Bronx, which is on the verge of opening the city's first fully staffed primary care clinic at a syringe exchange, is preparing to build a full-scale model of an SIJ at its 144th Street building. It may seem like performance act, but its purpose is educational.
"Our inspiration is the Smithsonian museums, where you can go inside the cockpit of the space shuttle," said Citiwide executive director Robert Cordero. "People have this grisly misconception of what a safe injection site would be like, and we want them to be able to have this Smithsonian experience here in the Bronx."
Such a model could be quite useful in educating elected officials and law enforcement, Cordero said.
"SIJs are a humane public health approach to reducing overdoses, HIV, Hep C, and crime, and can provide compassionate care for addicted people until they are ready to get into treatment," he said. "Do we want that, or do we want them just hanging out in front of the bodegas on 149th all day?"
Citiwide isn't going it alone on agitating for SIJs, and it isn't even taking the lead. Instead it is working with groups like HRC and the
Vocals-NY Users' Union
in a broader campaign.
"We're not trying to be the HRC or Vocals-NY," said Cordero. "We advocate through demonstrating what it would be like while partnering with others who are advocating every day. Our effort is to build the SIJ model, and when anyone comes to New York who is interested in these issues, there can be an educational moment."
Supervised injection sites are not a reality yet in the US, but pressure for them is mounting. Whether it's New Mexico, New York City, or San Francisco, one of these years someone is going to lead the US into the ranks of nations that understand their utility -- and their humanity. New Mexico has just taken a giant step, but let's hope it has to move fast to beat San Francisco and New York.