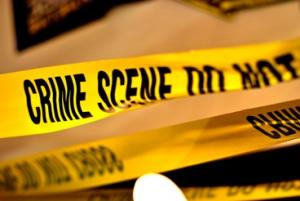 Los Angeles County sheriff's deputies executing a narcotics search warrant in Lancaster Wednesday night shot and killed an a 68-year-old man when he allegedly emerged from a bedroom holding a four-foot sword. The as yet unidentified man becomes
the seventh person to die in US domestic drug law enforcement operations so far this year
.
According to police
, the man raised the sword toward a deputy and was then shot several times. It's not clear how many deputies fired. None were injured.
The man was taken to a local hospital, where he died. His name has not been released pending notification of relatives.
Three other people in the house were detained for questioning.
Police released no information about the results of their narcotics search, nor have they specified the technique they used in gaining entry to the residence.