A Malay court in Kuching, Sarawak Province, has sentenced a married couple to life in prison for possessing less than a half-ounce of marijuana and having a pot plant in their home. The husband was also sentenced to nine lashes of the cane.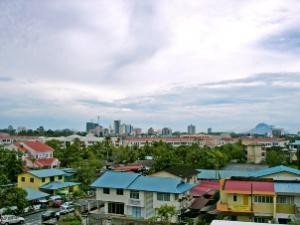 Judge Afidah Abdul Rahman imposed the life sentence on Tajol Ashikin Tambi, 39, and wife Rozaimah Mat, 37. They were convicted under Section 6 of Malaysia's Dangerous Drug Act of 1952, which pertains to marijuana.
The man and wife were each convicted of two offenses, marijuana possession and marijuana cultivation. They were sentenced to three years each for possessing 20 grams of pot (less than a half ounce) and sentenced to life in prison for growing a marijuana plant.
They were arrested a year ago. They claimed their elder child had planted the marijuana plant without their knowledge, and they brought it in the house because it was "dangerous."
Their defense attorney, Voon Lee Shan, asked for leniency, citing the couple's two children, ages four and seven. But Judge Afidah Abdul Rahman demurred, saying the couple was "in denial" in claiming their child had planted the marijuana plant.
Prosecutor Hasyutantee Khalil argued against leniency, saying the public interest had to be taken into account and that the couple had failed as parents by involving their children in the case.
Tajol stoid stoicly as the sentence was pronounced, but his wife broke down in tears.
Malaysia has some of the world's harshest drug laws, including the death penalty for some offenses, including some marijuana offenses. On the up side, at least the judge suspended the caning.