A NYPD narcotics officer shot and killed a Bronx 18-year-old Thursday as the teen was allegedly trying to flush drugs down a toilet in his own home. Ramarley Graham becomes the eighth person to die in US drug law enforcement operations so far this year, and it appears to have been over a small amount of marijuana.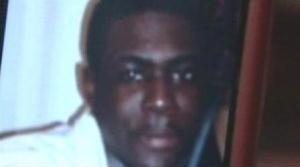 Police told the Wall Street Journal
the undercover narcs had already arrested two other men they watched allegedly selling drugs Thursday afternoon when they approached Graham. He ran to his home nearby, followed by police, and into a second-floor bathroom, where he was possibly trying to flush drugs, police said.
When an unidentified officer confronted him in the bathroom, Graham spun around, and, according to police, there was a struggle, and the officer then shot him in the chest. It wasn't clear what caused the officer to fire. Graham was pronounced dead at a local hospital. A small amount of pot was floating in the toilet bowl.
An earlier report from PIX-11 TV
, however, had police telling local media Graham "made a motion near his waist leading them to believe he was armed" when he was still on the street. He wasn't, police have conceded.
Police were quick to tell local media about Graham's arrest record, which included busts for burglary, robbery, dealing marijuana, and other offenses. But they didn't say how those cases had been resolved or whether they were even aware of his identity when they shot him.
After the shooting, PIX-11 TV reported that "Graham's parents were at the White Plains Road intersection visibly agitated and a crowd of approximately 80 people were openly hostile towards police, berating officers lined up along the crime scene tape."
Graham's mother, Constance Malcolm, 39, told the Wall Street Journal, a neighbor had called her at work to tell her her son had been killed. Malcolm said her mother and her six-year-old son were also in the apartment during the shooting.
"The cops told me they were chasing him. He had weed, and that's it," Ms. Malcolm said. "Nobody deserves to be shot like that in their own house."