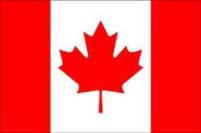 Bills targeting welfare recipients or people on unemployment insurance for drug testing are all the rage again this year.
Threat letters from federal prosecutors have gone out to 23 Colorado medical marijuana dispensaries that are within 1,000 feet of schools. They have 45 days to shut down or face forfeiture and possible prosecution.
Arizona's governor has decided against re-filing a lawsuit that had blocked medical marijuana dispensaries from opening in the state.
The New Jersey Assembly and Senate have revised a pharmacy syringe sales bill after Gov. Christie conditionally vetoed the original version and, on Tuesday, Christie signed the new bill into law.
The Canadian Liberal Party has passed a non-binding resolution calling for marijuana legalization, regulation, and taxation.
Two-thirds of Canadians want marijuana legalized or decriminalized, according to a new Forum Research poll.
Ecstasy adulterated with PMMA is killing people in western Canada.
Here's our weekly look at medical marijuana news from around the country. There's plenty going on--and late breaking news from California Wednesday afternoon.
Although it was a relatively quiet week in Mexico's drug wars, it's probably now safe to say that 50,000 people have been killed in prohibition-related violence there since President Calderon sent in the army in December 2006.
Another small-time drug offender gets intimidated into being a snitch and pays with his life. Another family sues for damages. And another set of taxpayers gets ready to pay for letting their police do such things.
A Washington state shopping mall parking lot drug deal turned fatal for one of the participants when a police officer witnessed it.
We're only halfway through January, and we already have four dead in drug war incidents so far this year. This week, two allegedly armed men were shot and killed by police in separate incidents in Arkansas and California.
Jailers smuggling drugs in burritos, cops planting drugs, cops doing security for drug deals, and evidence walking out of the evidence room. It's just another week of police misconduct in the drug war.
Events and quotes of note from this week's drug policy events of years past.
Permission to Reprint:
This issue of Drug War Chronicle is licensed under a modified
Creative Commons Attribution license
. Articles of a purely educational nature in Drug War Chronicle appear courtesy of DRCNet Foundation, unless otherwise noted.