A Federal Way, Washington, police officer shot and killed a man last Friday afternoon after witnessing an apparent drug deal. The as yet unidentified man becomes the 2nd person to die in US domestic drug law enforcement operations so far this year.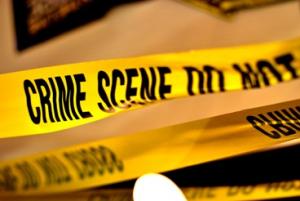 According to Federal Way police spokeswoman Cathy Shrock
, the officer was on duty when she stopped at a Starbucks in a local mall and saw what she believed to be two men doing a drug deal. The shooting occurred when she approached the vehicle.
"One of the subjects in the vehicle reached for something under the seat," said Schrock. "She told him, 'Don't move, I'll shoot!' That person went again for something under the seat, what she believed was a weapon, and he was shot."
The vehicle took off and was found about a mile away. The driver had fled and the passenger was dead of a gunshot wound. The driver, described as a white male in his 20s, was still at large at last report.
There is no word on whether drugs or a gun were found in the vehicle.
The unnamed officer has been placed on administrative leave. The neighboring Auburn Police Department has been called in to investigate.
Update: The Seattle Times later reported that the dead man was identified as Maksim Mayba, 21, and that police said they found heroin, but no weapons, in the car. The car driver has been arrested as well.