Jailers smuggling drugs in burritos, cops planting drugs, cops doing security for drug deals, and evidence walking out of the evidence room. It's just another week of police misconduct in the drug war. Let's get to it: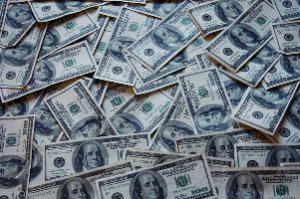 In Asheville, North Carolina,
drugs are missing from the police department evidence room
. The word comes after an audit done after 380 pills were found missing in April. Now, it appears more drugs are missing and criminal cases are being dismissed. Local authorities said they are putting new procedures in place. Meanwhile, evidence pertaining to the missing drugs has been sent to the FBI, and authorities are vowing to arrest whoever did it if they can figure out just who that was.
In Costa Mesa, California,
the city of Costa Mesa will pay a $150,000 settlement
to a man who alleged that a former Costa Mesa police officer planted drugs on him and that prosecutors did not inform him that a drug test on the substance would have exonerated him. Tim Slappy was arrested and pleaded guilty to cocaine possession charges, only to learn months later that the substance wasn't cocaine at all. Slappy was arrested in March 2009 by former officer Robert Harris after Harris produced a white substance on the ground while searching him. It was only because he was subpoenaed for a hearing about other complaints lodged against Harris in Newport Beach that Slappy learned from Costa Mesa detectives that the substance found near him was not cocaine. The city does not admit any guilt.
In Los Angeles,
an LA County sheriff's deputy was arrested January 11
on charges he smuggled heroin stuffed inside a burrito into a courthouse jail. Deputy Henry Marin, 27, is charged with bringing contraband into the jail and conspiracy to commit a crime. Martin was booked and released pending trial. Three LA County sheriff's guards have been convicted and a fourth fired in recent years for smuggling or attempting to smuggle narcotics into jail for inmates.
In Atlanta,
a former Clayton County police officer was sentenced Tuesday
to federal prison for taking bribes to protect drug transactions and stealing personal property from a driver during a traffic stop. Jonathan Callahan, 28, was sentenced to five years and two months for accepting $1,000 in cash to be present during a drug deal in a sting conducted by the FBI. He came to investigators' attention after a motorist he had stopped for a traffic violation complained Callahan had stolen two firearms from him. That netted him a civil rights violation conviction for violating the driver's right to be free of unreasonable searches and seizures.