Colorado US Attorney John Walsh last Thursday sent letters to 23 medical marijuana dispensaries and their landlords across Colorado warning that they must shut down within 45 days or "action will be taken to seize and forfeit their property." The letter was sent to dispensaries operating within 1,000 feet of a school.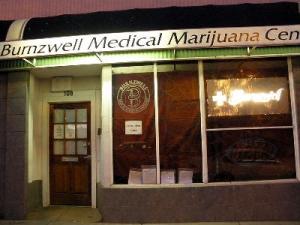 "Those who do not comply will be subject to potential criminal prosecution and civil enforcement actions by the United States Attorney's Office for the District of Colorado and the Drug Enforcement Administration," the US Attorney's Office elaborated in a press release.
The letters are of a kind with letters sent out by US Attorneys in California beginning in October. In both states, federal prosecutors are targeting dispensaries that trigger enhanced federal penalties by being within a 1,000 feet of a school, which does not violate state law in either state, but does result in enhanced penalties in federal prosecutions. The California threat letters have led to the closure of numerous targeted dispensaries, as well as the closure of dispensaries that were not directly targeted, but were intimidated by the signals emanating from the feds.
"When the voters of Colorado passed the limited medical marijuana amendment in 2000, they could not have anticipated that their vote would be used to justify large marijuana stores located within blocks of our schools," Walsh said in the release. The letters are "merely a first step to address this issue, and the office will continue to insist marijuana stores near schools shut down."
The Colorado dispensary scene exploded after then-Deputy Attorney General David Ogden issued an October 2009 memo saying federal prosecutors should not use their resources to target patients and providers in compliance with state laws. But in June 2011, Ogden's successor, James Cole, issued another memo clarifying that state laws do not provide protection from federal prosecution.
Colorado dispensaries are taxed and tightly regulated, and had previously been relatively free of federal interference. It looks like that is changing now.