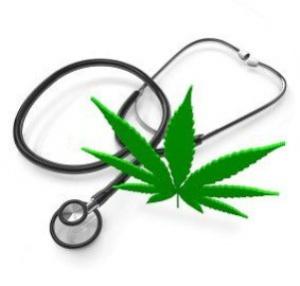 Here's our weekly look at medical marijuana news from around the country. There's plenty going on--and late breaking news from California Wednesday afternoon.
California
On January 11,
the city of Upland filed a motion
that would allow it to close the G3 Holistic dispensary. The motion seeks to vacate a stay granted by the 4th District Court of Appeal in Riverside to G3 back in June. The co-op and the city disagree over whether the stay allows the dispensary to stay open despite an injunction granted to the city in August 2010 by the West Valley Superior Court in Rancho Cucamonga.
Also on January 11,
Mendocino County officials confirmed that the feds are threatening to sue
over the county's marijuana cultivation permit program. The warning was delivered during a meeting a week earlier, county officials said. The program is already suspended pending resolution of a court case about whether local governments can regulate activities prohibited by federal law. Supervisors will consider amending its medical marijuana ordinance at the January 24 meeting.
On January 12,
Shasta County medical marijuana advocates fell short
in their effort to gather enough signatures to force a recent county ordinance restricting marijuana growing onto a ballot before it became law that day. Nor Cal Safe Access needed 6,544 valid signatures to place a referendum on the ballot. Organizers didn't have an exact count, but said they gathered "thousands." It wasn't enough. The ordinance bans growing inside residences but allows it in detached accessory structures and sets limits for outdoor growing regardless of how many patients live at a residence.
Last Thursday,
federal prosecutors filed a forfeiture complaint against the Sacramento Holistic Healing Center
. The feds said the center had been warned in October it was operating within a thousand feet of an elementary school and high school and told to cease operations.
Also last Thursday,
the owner of the Regenesis Health dispensary in Adelanto was arrested
by San Bernadino County sheriff's deputies. Ramsey Najor, 69, of Hesperia was arresting for violating municipal codes and suspicion of assault on a peace officer after he dragged a deputy with his car as he fled the scene.
Also last Thursday,
the Sonoma County Planning Commission recommended a cap on dispensaries
in unincorporated areas of the county. The planners want to limit the number at nine. The Board of Supervisors will have to vote on it later. There currently are six permitted dispensaries in the unincorporated area of Sonoma County and another three pending applications. In addition there are four dispensaries within city limits: two in Santa Rosa, one in Cotati and one in Sebastopol. Those cities also have caps that prohibit additional shops. The remaining six cities in the county ban dispensaries.
Last Friday,
Lake County authorities reported that dispensary numbers are dwindling
. Supervisors decided last month that they are not authorized land uses in the county's jurisdiction and have moved forward with the abatement process to close them down. Of 10 dispensaries that were operating in unincorporated areas of the county, as few as three are still open.
Also last Friday,
a second dispensary has opened in Murrieta despite a citywide ban
. The Greenhouse Cannabis Club has been hit with thousands of dollars in fines and several code violations every day. Owner Eric McNeil said he plans to fight the ban in court. The first dispensary to open, the Cooperative Medical Group, which opened in July, is now closed by court order after going several rounds with the city's attorneys. They are still awaiting a final court decision in that case.
Also last Friday,
the LA city council's Public Safety Committee approved a motion to ban dispensaries in the city
. The motion now moves to the city council and Planning Commission, which next meets January 26. The motion would indefinitely shutter the estimated 300 dispensaries in the city. The motion is the work of Council Member Jose Huizar, who said he was responding to the Pack v. City of Long Beach ruling, which held that that city's ordinance, which is similar to LA's, violated federal law by attempting to regulate the sale of a federally banned drug.
On Tuesday,
an East Palo Alto dispensary announced it was closing its doors
because of threats from the feds. The Peninsula Care Givers Collective said it was losing its lease after its landlord received a letter from the federal government threatening to seize the building. The city had passed an ordinance in July banning dispensaries, but Peninsula Care Givers was already open by then and refused to close. The city had been pursuing civil remedies. East Palo Alto police Chief Ron Davis said the city had contacted the U.S. Attorney's Office for help in shutting down Peninsula Care Givers.
On Tuesday, the
DEA and local law enforcement raided the Green Tree Solutions dispensary
in Kearney Mesa. It was the fourth raid on a San Diego area dispensary in less than a week. The DEA raiders were met by protesting patients and advocates.
Also on Tuesday,
the DEA raided three Costa Mesa dispensaries
, along with their owners' homes. The targeted businesses were American Collective, Otherside Farms and Simple Farmer.
Also on Tuesday,
the Monroe city council voted to extend a moratorium on dispensaries
for 180 days, and will revisit the issue in 60 days.
Also on Tuesday,
the Poway city council unanimously approved
the first reading of an ordinance banning medical marijuana dispensaries, collectives and cooperatives.The ordinance will go into effect within 30 days if the council adopts it at its February 7 meeting.
On Wednesday afternoon, the California Supreme Court said it would review two controversial medical marijuana cases. In Pack v. City of Long Beach, the appeals court held that federal law preempted the city's ability to regulate dispensaries and in City of Riverside v. Inland Empire Patient's Health and Wellness Center, the appeals court held that cities could ban dispensaries altogether. The two rulings have been used by elected local officials to back away from regulating dispensaries and toward banning them.

Colorado

Last Thursday, federal prosecutors sent threat letters to 23 dispensaries and their landlords across Colorado warning that they must shut down within 45 days or "action will be taken to seize and forfeit their property." The letter was sent to dispensaries operating within 1,000 feet of a school.

Last Friday, state Sen. Steve King said he would reintroduce a drugged driving bill. The bill would set a per se limit on THC, meaning police would not have to prove actual impairment, only that the driver's THC levels exceeded the limit. Such laws are fervently opposed by the state's medical marijuana patients, who managed to block one last year.

Idaho

On Tuesday, a medical marijuana bill, HB 370, was introduced in the Idaho House. It is the brain child of Rep. Tom Trail (R-Moscow), who filed similar legislation last year. It got an informational hearing in the House Health & Welfare Committee, but didn't proceed. HB 370 would permit patients with debilitating medical conditions to be dispensed up to 2 ounces of marijuana every 28 days; they'd have to get it from state-authorized "alternative treatment centers."

Michigan

Last Thursday, the state Supreme Court heard oral arguments in a pair of medical marijuana cases that could clarify the state's murky law. In one case, the issues include when someone using marijuana must have consulted a doctor and received a state-issued registration card to be legally protected under the medical marijuana law. In the second case, the court must consider what constitutes an "enclosed, locked facility" under the law.

That same day, an Oakland County circuit court judge dismissed the case against seven employees of the Clinical Relief dispensary in Ferndale. Clinical Relief was the first dispensary raided back in August 2010, and since then Michigan's Court of Appeals has ruled that person-to-person marijuana sales through dispensaries are illegal, but that ruling hadn't been made when the Ferndale workers were arrested, so the judge dismissed the case. Oakland County Prosecutor Jessica Cooper said she plans to appeal.

Montana

Last Friday, federal prosecutors filed charges against four more people in their ongoing offensive against the medical marijuana industry in the state. They are 33-year-old Christopher Durbin, 40-year-old Justin Maddock, 29-year-old Aaron Durbin and 33-year-old Trey Scales. Christopher Durbin also is charged with structuring, or making bank deposits of less than $10,000 in order to avoid IRS reporting requirements.

New Jersey

On January 11, Assemblyman Declan O'Scanlon said he would file a bill that would keep the state's medical marijuana growers from running afoul of zoning laws. The move comes after several New Jersey communities have blocked dispensaries or grows through zoning laws.

Last Thursday, Gov. Chris Christie (R) said he would not force towns to allow medical marijuana facilities. He said he would veto O'Scanlon's bill if it came to that.

On Wednesday, patients and supporters rallied at the statehouse steps in Trenton to protest Gov. Christie's failure to implement the state's medical marijuana law. The protest and press conference came two years after the measure was signed into law. There are still no dispensaries in New Jersey.

Ohio

Last Thursday, backers of a medical marijuana initiative filed language with Attorney General Mike DeWine in a first step toward getting the measure on the November ballot. The Ohio Medical Cannabis Amendment of 2012, accompanied by nearly 3,000 signatures, will be submitted to DeWine to review the language summarizing the proposal. This is the second time the amendment has been submitted; the first proposal was rejected last year after DeWine said it did not fairly summarize the measure. If approved, backers will need to collect 385,245 signatures to get it on the ballot. A competing proposal, the Ohio Alternative Treatment Amendment, has already been approved for signature gathering.

Virginia

Last Thursday, a bill, House Joint Resolution 139, requesting the governor to seek rescheduling of marijuana was filed in Richmond. Governors in four medical marijuana states have already called for rescheduling.

Washington, DC

On Tuesday, the DC city council approved emergency legislation limiting the number of marijuana cultivation permits in each ward to six. The measure came after residents of Ward 5 complained that because zoning restrictions closed off large swathes of the city to grows, their neighborhoods would be inundated.