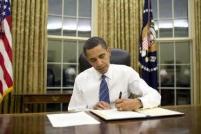 Last week we reached out for help from Drug War Chronicle supporters to keep our newsletter at full strength in one of the most critical moments in the issue to date. Many responded, but your help is needed too.
President Obama has pardoned three marijuana offenders and commuted the sentence of a woman serving more than 20 years for a crack cocaine offense.
San Francisco distributes the opioid antagonist naloxone as a harm reduction measure to reduce overdose deaths. It's saved 600 lives in eight years.
Americans support medical marijuana even thought they are skeptical about how much use is actually medical, according to a new CBS News poll. And support for legalization is at 40%, lower than other recent polls.
Cops stealing dope from the evidence room, cops helping drug gangs, cops doing drug rip-offs to help drug gangs. Just another week of drug war law enforcement corruption.
A man gets shot and killed in a drug raid and a young woman dies after trying to hide drugs inside her body. They are the 43rd and 44th persons to die in US domestic drug enforcement operations so far this year.
A Houston-area drug stakeout turned into a deadly melee when hijackers attempted to rip off a drug-laden truck deputies had under surveillance.
The Copenhagen city council has advanced a plan to create a system of legal, regulated marijuana sales, but it will require approval by the Danish parliament.
Permission to Reprint:
This issue of Drug War Chronicle is licensed under a modified
Creative Commons Attribution license
. Articles of a purely educational nature in Drug War Chronicle appear courtesy of DRCNet Foundation, unless otherwise noted.