A CBS News poll has found strong national support for medical marijuana, but more people who want to maintain pot prohibition than want to legalize it. Some 77% of respondents said doctors should be allowed to prescribe marijuana for serious medical conditions, but only 40% said marijuana should be legalized.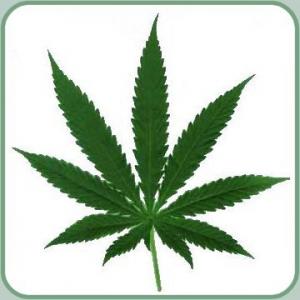 The poll was conducted at the end of October by phone (both land line and cell) with 1,033 respondents. The margin of error is +/- 3% for the overall sample, larger for subgroups.
The poll asked "Should marijuana be legal or illegal?" and the slightest of majorities -- 51% -- said it should be illegal. The 40% who said it should be legal is a slight decline from previous CBS News polls, which had support at 41% in two separate polls in 2009 and 44% last year.
The CBS News poll is on the low side when it comes to support for freeing the weed. An
October Gallup poll
had national support for legalization at 50%, and an
August Angus Reid poll
had support at 55%. Also contrary to the CBS numbers, both Gallup and Angus Reid, as well as other pollsters, show support for legalization trending upward.
In the CBS News poll, only two demographics reported majority support for legalization: Liberals (66%) and 18-to-29-year-olds (52%). Men broke evenly on the issue, with 46% supporting and 47% opposing, but women were more likely to oppose legalization. Only 35% of women supported it, with 54% opposed.
The polling results on medical marijuana reflected strong support for making it available to the seriously ill, but also cynicism about what goes on under the rubric of medical marijuana. While support for medical marijuana is strong across every demographic, the poll found that just 31% thought pot sold under state medical marijuana laws was being used to treat seriously ill people. A majority (52%) said they thought it was being used for other reasons, including 40% of those who thought marijuana should be legal.
The polls continue to show marijuana legalization on the cusp of majority support. Some are a few points over 50%, some a few points under, some right there right now. Acceptance of marijuana has come a long way in the past few decades in every major poll (and for CBS News, up from 27% in 1979). We may not be quite over the top, but we're getting very close.