A majority of Americans support legalizing marijuana, according to a new poll from Angus Reid Public Opinion. The online survey of a representative sample of 1,003 American adults found that 55% supported legalizing marijuana, while 40% opposed it.

Majority support for legalization crossed all age lines, with young people (18-34) at 53%, middle aged people (35-54) at 57%, and seniors (55+) at 54%. Legalization also won majority support among Democrats (63%) and independents (61%), but not among Republicans (41%).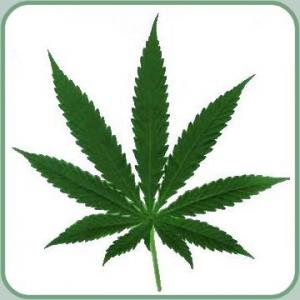 Angus Reid polls in 2009 and last year also showed majority support for legalization, with 53% and 52%, respectively, but this year, support increased slightly. That's in line with, but also slightly more optimistic than other recent national polls.
The upward tick in support for freeing the weed has also been evidenced in other polls in the past year and a half, although the other polls have support for legalization hovering at just under 50%. In January, 2010, an
ABC News/Washington Post poll
had support at 46%; in April, 2010, a
Pew poll
had it at 41%. By last July,
Rasmussen
showed it at 43%. In November, a
Gallup poll
had support for legalization at 46%, its highest level ever and a 15 percentage point increase over just a decade ago. Some of these polls showed majority support for legalization in the West, which is likely to be put to the test in 2012.
While there was majority support for marijuana legalization, there was little support for legalizing other drugs. The poll asked about legalizing cocaine, methamphetamine, heroin, and ecstasy, and none of them reached even 10% support.
But if there was little support for broad drug legalization, there was also very little enthusiasm for the "war on drugs." Only 9% of respondents believed the war on drugs was a success, while 67% said it had failed.
These last numbers suggest that Americans may be open to an alternative to current drug policy approaches, but have yet to embrace legalization as
the
alternative.