An Atlanta-area man was killed in a drug raid over the weekend, and a coroner's report shows that a pregnant Georgia teenager died after trying to hide drugs during a traffic stop earlier this year. Dwight Person and Megan Long become the 43rd and 44th persons to die during US domestic drug law enforcement operations so far this year.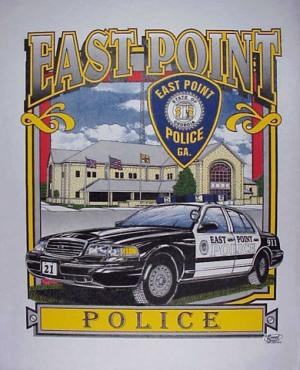 In East Point, Georgia, an East Point police officer shot and killed Person during a Friday afternoon narcotics raid at a suspected drug house.
According to police
, officers with the department's narcotics unit arrived at a home where they had previously purchased drugs. Seven people were inside.
"One of the people made a threatening move towards the officer and he ignored a verbal command to stop," said Lt. Chris Chandler. "Fearing for her safety, the officer fired one shot and hit the individual in the chest."
The victim, Dwight Person, was rushed to a local hospital, where he was pronounced dead. Police have not revealed whether they recovered any weapons or drugs, but they arrested seven people at the residence.
Person's mother, Verdelle Person, told
My Fox Atlanta
that her 54-year-old son was the father of two, a military veteran, and a gentle person. "Ain't no way in the world he would have fought with an officer. That's from the bottom of my heart. I'd stand on a stack of bibles. He wouldn't have fought no officer," she said. "He was a good hearted person. He was helping people and a lot of times I would tell him, you don't know those people. He said, mama they need help, the car broke down. He'd get out and help people anytime. That's the type of person he was. He wasn't an aggressive person, a mean person," said Person.
Person had just gone to visit his nephew at the address, family members said.
The Georgia Bureau of Investigation is now reviewing the shooting.
Person's killing has raised hackles in Atlanta, where police infamously shot and killed 92-year-old Kathryn Johnston in a botched 2006 drug raid, and where the killings of young black men by police, including Joetavius Stafford, 19, who was shot and killed at a subway station October 15, have heightened police-community tensions.
Occupy Atlanta announced it was holding a protest march Monday
against the "reckless and wanton police murders of fellow Atlantans" and police brutality in general. "With each passing month, many of Atlanta's residents, especially its African-American population, feel increasingly targeted by police," the group said in a press release. "The police continue to kill because they do not face the consequences of their actions."
The second drug war death, that of Megan Long, actually occurred in September. Long was hospitalized after a traffic stop while traveling with her mother and boyfriend, first losing the fetus she was carrying on September 2, then dying herself two days later. But the cause of death, a methamphetamine overdose, was not revealed until last week, when
the coroner's office released a toxicology report
.
According to Long's father, when Long, her mother, and her boyfriend were pulled over by police, Long's mother told her to hide a bag of meth, and she stuffed the drugs inside her vagina. Later that night, she began having seizure-like symptoms and died after being hospitalized.
In
another media report
, Long's father elaborated: "They had got pulled over and she stuffed a quarter ounce insider her and when they got here they were going to take it back out, but there wasn't anything left but a bag."
No charges have yet been filed in Long's case, but both the Georgia Bureau of Investigation and the Murray County District Attorney's Office are looking into it.