Cops stealing dope from the evidence room, cops helping drug gangs, cops doing drug rip-offs to help drug gangs. Just another week of drug war law enforcement corruption. Let's get to it: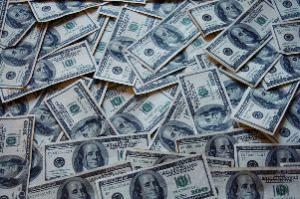 In Denville, New Jersey,
a Denville police officer was arrested on October 27
on charges he broke into the department evidence room and stole drugs. The arrest was not made public until late last week. Officer Eugene Blood, 38, is charged with official misconduct in the third degree, burglary and attempted burglary, theft of controlled dangerous substances, attempted theft of controlled dangerous substances and criminal mischief. Blood went down after a supervisor contacted county prosecutors with his suspicions that someone was pilfering from the evidence room. Blood is an eight-year veteran of the force.
In Opa-locka, Florida,
an Opa-locka police captain was arrested November 17
on charges he used his official position to help a drug-dealing ring. Capt. Arthur Baloma, a 12-year veteran of the department, was among eight people charged in a four-count federal indictment. He and the others face various counts of drug distribution and conspiracy to distribute narcotics. The ring allegedly distributed Ecstasy and oxycodone. No word yet on bail arrangements or further court appearances.
In Chicago,
two Chicago police officers were indicted November 18
on charges they provided stolen cash, guns, and drugs to leaders of the Latin Kings street gang. Officers Alex Guerrero and Antonio Martinez were among 21 defendants named in a federal indictment aimed at the gang. They are accused of ripping off drug dealers in fake drug busts in Rockford, Chicago, and Hammond and turning over the proceeds to the Latin Kings. The defendants in the indictment are accused of 75 illegal acts, including 19 murders, assaults, gun sales, and drug sales in Chicago, Northwest Indiana, Texas, and Mexico. Guerrero and Martinez are not named in the homicide counts, but are charged with conspiracy.