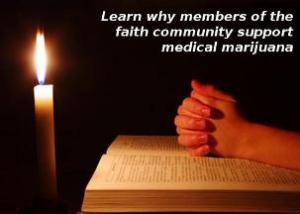 Oklahoma has long been notorious for its harsh sentencing policies. Now, a legislator is taking aim at one of the harshest: life without parole for nonviolent drug offenses.
Oregon marijuana legalization activists are working on three different initiatives aimed at the November 2012 ballot -- but are also offering assurances about unity and working together.
A second initiative to legalize marijuana in California has now been filed. This one would repeal all criminal penalties for adult use, cultivation, and distribution and give the state six months to come up with regulations for cannabis commerce.
The new nationalist government of Peruvian President Ollanta Humala has announced the temporary suspension of coca eradication as it evaluates its options.
Florida Gov. Rick Scott claimed he could save the state money by making welfare applicants and recipients pass drug tests. He assumed they were a bunch of addicts, but early results are proving him wrong.
The Rhode Island Medical Society is calling on Gov. Chafee to quick blocking the licensing of medical marijuana dispensaries, but he doesn't appear to be ready yet.
A Michigan appeals court has shut the door on medical marijuana dispensaries, ruling that sales are not legal, even among patients.
John Ray Wilson was sent to prison Wednesday in New Jersey for the crime of growing his own medicine. Meanwhile, medical marijuana is now legal there and state-registered dispensaries are about to open. Go figure.
The religious right is rising up to contest an Arkansas medical marijuana initiative, but the pot people have some ecumenical resources on their side, too.
A drug-robbing Philly cop heads to prison; so does a Houston deputy who helped an Ecstasy dealer, but a lying Oklahoma cop will walk free, and a Texas prison is looking at prison for smuggling dope to prisoners.
Events and quotes of note from this week's drug policy events of years past.
Permission to Reprint:
This issue of Drug War Chronicle is licensed under a modified
Creative Commons Attribution license
. Articles of a purely educational nature in Drug War Chronicle appear courtesy of DRCNet Foundation, unless otherwise noted.