Dispensaries to serve medical marijuana patients in Rhode Island have been on hold since the spring, when, citing pressure from the federal government, Gov. Lincoln Chafee (I), blocked them from moving forward. Now, the Rhode Island Medical Society has sent him a letter saying the time for delay is over.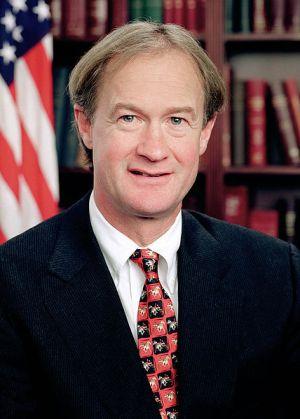 A regulated system of dispensaries is crucial in providing "a source mechanism for patients to obtain their marijuana in a safe and legal manner," said society president Dr. Gary Bubly in the letter sent to Chafee and state Health Department Director Michael Fine.
"It requires appropriate security and oversight allowing patients to obtain their marijuana in a controlled environment," he wrote. "Further delay in implementing this law only serves to deny relief to patients suffering from the qualifying medical conditions."
After two years of reviews and public hearings, the state announced in March that it had selected three dispensaries to grow and sell medical marijuana to Rhode Island's nearly 4,000 registered patients. But the next month, US Attorney Peter Neronha sent Chafee a letter warning that people involved in large-scale drug production operations could face civil and criminal prosecution, prompting Chafee to block the issuing of licenses pending clarification from Neronha and the US Department of Justice.
Chafee spokeswoman Christine Hunsinger told the Providence Journal Monday that the governor has received a copy of the society's letter, but had yet to review it. She said the governor's office continues to review what other states are doing regarding dispensary licensing and that his decision to place a hold on licensing in Rhode Island remains in effect.
Other states in the Northeast, including Delaware, Maine, and Vermont ignored the federal threats and have moved ahead with licensing dispensaries. Last month, New Jersey Gov. Chris Christie (R) ended that state's hold on dispensaries in the face of the threats, saying he though the risk was low when "reading between the lines" in the letters, and worth taking.