August 28, 1964: The Beatles are introduced to marijuana.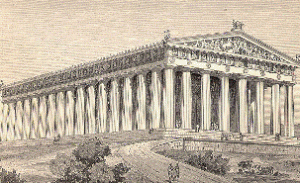 August 28, 1995: The World Health Organization (WHO) publishes "WHO Project on Health Implications of Cannabis Use: A Comparative Appraisal of the Health and Psychological Consequences of Alcohol, Cannabis, Nicotine and Opiate Use." The original version -- not the official one -- states, "...there are good reasons for saying that [the risks from cannabis] would be unlikely to seriously [compare to] the public health risks of alcohol and tobacco even if as many people used cannabis as now drink alcohol or smoke tobacco."
August 30, 1996: The Washington Post reports that Republican presidential hopeful Bob Dole hammered President Clinton for his drug policy and made the war on drugs one of his top campaign issues. Declaring that President Clinton had "surrendered" in the war against drugs, Dole called for an expanded role of the National Guard, and for military and intelligence services to fight drugs.
August 25, 2001: The Denver Post reports that US District Judge John L. Kane, Jr. said: "The best way for a kid who is caught using or selling drugs to get off is to select a congressman, senator or high-ranking official as one's parent." Indeed, after the son of the now-disgraced US Rep. Randy "Duke" Cunningham (R-CA), was found flying an airplane loaded with 400 pounds of marijuana, he was freed on bail but then tested positive for cocaine three times. He wound up getting 2 1/2 years in prison -- a long time, but not by the standards of US criminal justice today. Former Education Secretary Richard Riley's son got just six months' house arrest for conspiring to sell cocaine and marijuana, though he had been indicted earlier on charges that can lead to life in prison.
August 29, 2001: The Dallas Morning News reports that Ernesto Samper, the former president of Colombia, said, "The problem is the law of the marketplace is overtaking the law of the state... We have to ask, is legalization the way out of this? We cannot continue to fight this war alone. If the consuming nations do nothing to curb demand, to control money-laundering, to halt the flow of chemicals that supply the drug-production labs, then in a few short years the world is going to see legalization as the answer."
August 27, 2002: Canadian Press, Canada's national newswire, reports that Health Minister Anne McLellan said the federal government is not backing away from its plan to supply patients with medical marijuana. Bristling earlier reports that the project had been shelved, McLellan said, "In fact, far from shelving it, what we're doing is implementing the second stage."