And then there were two. A group of Northern California attorneys, activists, and at least one prominent medical marijuana doctor Friday filed the text for a second marijuana legalization initiative aimed at the 2012 election in Sacramento Friday.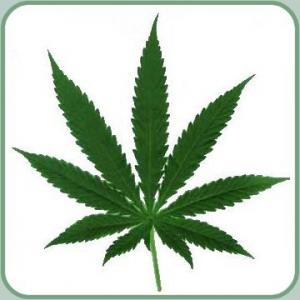 The 753-word initiative, the
Repeal Cannabis Prohibition Act
, simply does what the title suggests: It would repeal all sections of California law imposing criminal penalties for pot possession, cultivation, or distribution for adults. The state Department of Health would be charged with regulating public smoking and pot use by minors, which would remain illegal. Driving while impaired would still be illegal, and providing pot to a minor would result in a charge of contributing to the delinquency of a minor.
Anyone possessing, growing or otherwise involved with less than three pounds of pot would face no taxes. The Department of Public Health would have 180 days to come up with regulations for cannabis commerce.
The initiative is being backed by some familiar Northern California faces. Official proponents for the measure are Santa Rosa criminal defense attorney Joe Rogaway, Sebastopol criminal defense attorney Omar Figueroa, Oakland medical marijuana attorney Bill Panzer, Mendocino County medical marijuana activist Pebbles Trippet, and Berkeley-based medical marijuana physician Dr. Frank Lucido.
The repeal initiative is the second legalization initiative to get moving this year. Late last month, the
Regulate Cannabis Like Wine
initiative, filed by Libertarian Party and marijuana activist Steve Kubby and former Orange County Superior Court Judge Jim Gray, was approved to begin signature-gathering.
Observers are also waiting to see what will happen with the folks behind last year's Proposition 19 campaign, which came achingly close to victory with more than 46% of the vote. They are still keeping mum, despite
rumors they will wait until 2016
because of a lack of funds and poor polling results.
Any legalization initiative will face the huge hurdle of actually gathering enough valid voter signatures to make the ballot. It will take more than 504,000 valid signatures to get on the ballot, and repeal initiative organizers estimate it will take $1.25 million just to gather the signatures.
And then there were two. Before this is over, there could be one or two more. Now, it becomes a matter of who can come up with the money to get one (or more) on the ballot for November 2012.