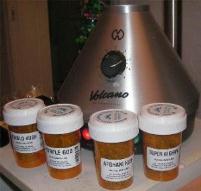 Federal prosecutors threw a stink bomb in the room just as the Washington legislature was finalizing a medical marijuana dispensary bill. Now, the bill's future is in doubt.
Canadian marijuana activist Marc Emery will not be allowed to do his time in Canada because of "the seriousness of the offense" and "law enforcement concerns."
Vermont is another step closer to medical marijuana dispensaries after the state Senate approved a bill Friday. But there were trade-offs.
Florida legislators want to make poor people take a drug test -- and pay for it -- before they can get public benefits.
A new study of Vancouver drug overdoses shows they have decreased dramatically in the Downtown Eastside since a safe injection site opened there.
Cops stealing drug money, jail guards smuggling dope, deputies helping traffickers... and narcs gone wild in Peoria. Just another week in the drug war.
Skinning people alive!? Just when you thought it couldn't get any more gruesome.
A 24-year-old Toledo, Ohio, man is dead after firing on police who came to arrest him on drug charges.
Events and quotes of note from this week's drug policy events of years past.
The annual Drug Policy Alliance is accepting Letters of Inquiry -- due by April 29 -- for its 2011/2012 Promoting Policy Change grants program.
Permission to Reprint:
This issue of Drug War Chronicle is licensed under a modified
Creative Commons Attribution license
. Articles of a purely educational nature in Drug War Chronicle appear courtesy of DRCNet Foundation, unless otherwise noted.