April 25, 1894: The British Indian Hemp Drug Commission concludes that cannabis has no addictive properties, some medical uses, and a number of positive emotional and social benefits.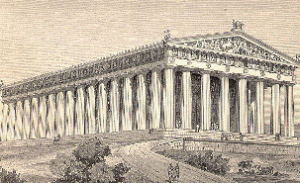 April 27, 1937: In a statement before the US House of Representative Ways and Means Committee, Clinton Hester testifies that a Washington Times editorial published shortly before Congress held its first hearing on the marijuana issue argued: "The fatal marihuana cigarette must be recognized as a deadly drug and American children must be protected against it."
April 23, 1998: The Ottawa Citizen reports that Canadians who tell US border officials the truth about their past use of marijuana will be denied entry to America indefinitely.
April 25, 2000: Despite the formal opposition of the Hawaiian Catholic Church, the Hawaii State Senate passes medical marijuana legislation, joining California, Oregon, Washington, Maine, Alaska, and Arizona in shielding medical marijuana patients from criminal prosecution.
April 24, 2001: In Oklahoma, Will Foster, 42, a medical marijuana patient who in 1995 was sentenced to 93 years in prison for growing 39 marijuana plants in his basement, is released on parole. Foster used marijuana to relieve chronic pain caused by acute rheumatoid arthritis. "My medical use of marijuana never interfered with my work, I ran a successful business," said Foster. He added, "I was minding my own business taking care of my health and my family. What was I doing to anybody that got me 93 years?"
April 21, 2004: US Circuit Court Judge Jeremy Fogel bars the US Dept. of Justice from interfering with Mike and Valerie Corral, heads of a medical marijuana hospice near Santa Cruz, California, with their 250 patients, or with their marijuana garden. Judge Fogel cites Raich v. Ashcroft, a 2004 Ninth Circuit decision which found the federal government has no jurisdiction over patients who grow their own plants.
April 22, 2004: The Pacific edition of the magazine Stars and Stripes reports that twenty sailors assigned to Commander, Naval Forces Marianas (Guam) were arrested on drug-related charges since late 2003 alone.