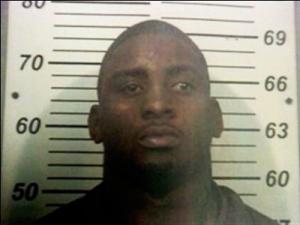 A man police were attempting to arrest on drug charges shot and wounded a Toledo, Ohio, police officer before being shot and killed himself early Saturday morning. The dead man was identified as Samuel Birch, 24. He becomes
the 22nd person killed in US domestic drug law enforcement operations so far this year
.
According to police accounts
, four Toledo police officers arrived at Birch's home at 1:30am Saturday to serve a felony drug warrant. Two officers approached the front door, while two others went to the rear of the property. Birch answered the door, and after a brief exchange with officers, pulled out a 9 mm semi-automatic hand gun and fired off two rounds before his weapon jammed. One shot struck Officer Robert Orwig in the calf. His injuries are not life-threatening.
Orwig and another officer, Neil Piasecki, returned fire. Orwig fired three shots and Piasecki fired eight. Birch was struck by six bullets and was pronounced dead at the scene.
Toledo Police Chief Michael Navarre said that police had been told that Birch, who had been prosecuted on drug charges last year, had vowed not to return to jail. "He had made statements that were relayed to the officers prior to this incident occurring this morning that he was not going to go back to jail, that he was not going to be taken alive," Chief Navarre said.
In the house at the time of the shooting were Birch's girlfriend and two children aged five and 12. They were not injured.