Issue #646 of Drug War Chronicle is sponsored by the "Just Say Now" Campaign -- read the latest here: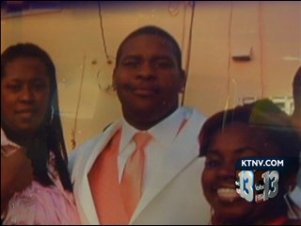 Canadian Prime Minister Steven Harper and his Conservative buddies are dead set on passing a draconian, backward-looking drug sentencing bill, but they are going to run into a lot of opposition.
Faced with a mounting death toll, Mexican President Felipe Calderon has called for a debate on legalizing drugs, but it doesn't look like it's going anywhere just yet.
California's Prop 19 marijuana legalization initiative picked up two important endorsements this week, while the powerful state prison guard union says it is neutral.
Now, here's a shocker -- not. Drug czars oppose pot legalization. Take a look at their arguments, then read the critics.
The Mexican military shot and killed a US citizen on a coastal highway Saturday night. They said he attacked them while driving toward them. The consulate wants an investigation.
The discovery of the bodies of 72 people, probably Central American immigrants, on a farm not far from the US border, is the latest gruesome "top that" moment in Mexico's unending prohibition-related violence.
A coroner's inquest has found the killing of an unarmed 21-year-old man in a Las Vegas drug raid over 1.8 ounces of pot "justified."
The coroner's inquest for Trevon Cole is over and his killer has been cleared. Now, the attorney for Cole's family is getting ready to file a wrongful death, civil rights, and maybe even a RICO lawsuit.
The leading cause of deportation under the US government's criminal alien removal program is drug offenses, the Department of Homeland Security reports. Anything from being a cocaine kingpin to smoking a joint can get you deported.
A face we're used to seeing at drug reform conferences will now be plastered on campaign posters as Floridian Jodi James wins her state House Democratic primary and focuses on knocking off the Republican incumbent.
A Texas DA plays funny with the drug money, so does a Baltimore narc, and cops in Alabama, Georgia, and Oklahoma join the hall of shame.
The German health ministry announced last week that it was moving to legalize medical marijuana, and that no law changes are necessary, merely the changing of some regulations.
Events and quotes of note from this week's drug policy events of years past.
Permission to Reprint:
This issue of Drug War Chronicle is licensed under a modified
Creative Commons Attribution license
. Articles of a purely educational nature in Drug War Chronicle appear courtesy of DRCNet Foundation, unless otherwise noted.