Proposition 19, the California marijuana legalization initiative, picked up endorsements from organized labor and a national group representing black police officers last week, while the deep-pocketed California prison guards' union has indicated it may sit out this campaign.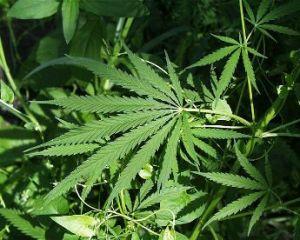 On Wednesday, the International Longshore and Warehouse Union (ILWU 00 the Longshoremen) 25,000-member Northern California District Council (NCDC) jumped on the legalization bandwagon, joining the Western States Council of the Commercial Food Workers Union (CFWU) in giving labor support to the initiative.
"The ILWU NCDC supports Prop 19 for good reason," said the union's statement. "The continued prohibition of marijuana costs society too much. Billions of our tax dollars are wasted annually on the prosecution and incarceration of many, whose only crime is using, growing and selling marijuana," the stevedores said.

"Peoples' lives are ruined for a lifetime because of criminal records incurred from using a drug that is used recreationally by people from all walks of life. Those criminal records fall disproportionately on the backs of workers, poor people, and people of color," said the ILWU NCDC.

On Thursday, the 15,000-member National Black Police Association (NBPA) climbed on board. While most law enforcement interest groups not unsurprisingly oppose Prop 19, the NCBA is by no means alone. Law Enforcement Against Prohibition (LEAP) and its 30,000 members also support it.

"When I was a cop in Baltimore, and even before that when I was growing up there, I saw with my own eyes the devastating impact these misguided marijuana laws have on our communities and neighborhoods. But it's not just in Baltimore, or in Los Angeles; prohibition takes a toll on people of color across the country," said Neill Franklin, a black 33-year veteran police officer who is LEAP's executive director. "This November, with the National Black Police Association's help, Californians finally have an opportunity to do something about it by approving the initiative to control and tax marijuana."

Meanwhile, in what could be a very large piece of good news for the Prop 19 campaign, Rolling Stone reported this week that the wealthy and powerful California Correctional Peace Officers Association is so far staying neutral on Prop 19. Two years ago, the prison guards' union helped kill a well-funded sentencing reform initiative when it ponied up $1 million for an ad campaign featuring Sen. Diane Feinstein (D) calling the measure a "drug dealer's bill of rights."

Legalizing pot would not have as much of an impact on prison guard jobs as the 2010 sentencing reform would have had, at least in the short term given federal prohibition, and the prison guards are staying quiet. "At this time, we haven't taken a position on Proposition 19, and it's not certain we will," union spokesman JeVaughn Baker said.