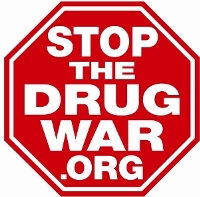 A bill legalizing safe injection sites has passed the California legislature and is now on the desk of Gov. Gavin Newsom (D).
This new entry in the growing literature on the opioid crisis digs deep and paints a picture that isn't pretty. But the book's laser-sharp focus on corporate and political malfeasance omits much of the context in which this crisis has unfolded, and that context is important.
Her sentence, if not the circumstances in which she came to face it, is unfortunately par for the course in the regressive Russian criminal justice system.
A small-town Pennsylvania got too friendly with the local drug dealer, a small-town Ohio cop probably wishes he had maintained domestic bliss, and more.
South Dakota's first state-licensed medical marijuana dispensary opens, the FDA is moving toward approval of MDMA-assisted therapy for PTSD, and more.
Marijuana seizures at the US-Mexican border are down again, Colombia's Gulf Clan is escalating its attacks on police as it jockeys for position in upcoming negotations, and more.
Last weekend's Lollapalooza festival in Chicago featured not only music but harm reduction measures, a new poll finds support for federal -- as opposed to state-level -- marijuana legalization, and more.
Louisiana police can no longer search homes based on the odor of marijuana without a warrant, there is good polling for marijuana legalization in Missouri, and more.
The country's largest federal workers' union wants an end to marijuana testing of employees in states where it is legal, Mexican cartel gunmen get in a shoot-out with the Guatemalan president's guards at a border village, and more.
Arkansas election officials knock a marijuana legalization initiative off the ballot -- at least for now -- San Francisco's new DA cracks down on drug dealers, and more.
Permission to Reprint:
This issue of Drug War Chronicle is licensed under a modified
Creative Commons Attribution license
. Articles of a purely educational nature in Drug War Chronicle appear courtesy of DRCNet Foundation, unless otherwise noted.