Louisiana police can no longer search homes based on the odor of marijuana without a warrant, there is good polling for marijuana legalization in Missouri, and more.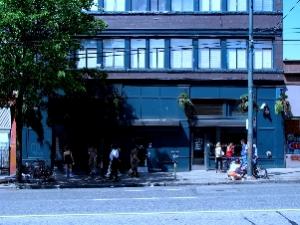 Marijuana Policy
Louisiana Cops Can No Longer Use Marijuana Odor as Excuse to Search Homes. As of Monday, police in the state are prohibited from searching people's residences based on the odor of marijuana unless they have a warrant. That is because the legislature this year passed and the governor signed into law Act 473, which mandates that: "Notwithstanding any provision of law to the contrary, the odor of marijuana alone shall not provide a law enforcement officer with probable cause to conduct a search without a warrant of a person's place of residence." Another new law, this one banning vaping or smoking marijuana in a vehicle, also went into effect Monday.
Missouri Poll Shows Strong Support for Marijuana Legalization. A new SurveyUSA poll of registered voters has support for marijuana legalization at 62 percent, including majorities of every demographic group except those over 65 and Republicans. While GOP voters did not show majority support, more Republicans supported legalization (47 percent) than opposed it (40 percent). The poll comes as marijuana legalization initiative awaits a decision a week from today on whether it has turned in enough valid voter signatures to qualify for the November ballot.
Opioids
West Virginia Cities and Counties Settle with Drug Firms Over Opioid Crisis. A group of cities and counties that sued drug distribution firms, accusing them of fueling a deadly wave of opioid use, have settled with three distributors for $400 million. The companies, AmerisourceBergen, Cardinal Health, and McKesson, were facing imminent trial in state court when they settled. Last month, a federal judge ruled against Cabell County and Huntington in similar claims. They are not included in the settlement announced Monday and plan to appeal the ruling that rejected most arguments made against the drug companies.
Harm Reduction
California Safe Injection Site Bill Heads to Governor's Desk. A bill that would allow four safe injection site pilot programs to get underway is now on the desk of Gov. Gavin Newsom (D). Sponsored by Sen. Scott Wiener (D-San Francisco), Senate Bill 57 got final approval in the Senate Monday. It had already passed the Senate earlier, but was amended in the House, necessitating a final concurrence vote. Under the bill, Los Angeles, Los Angeles County, Oakland, and San Francisco could open harm reduction centers as pilot programs lasting through January 1, 2028. "We're seeing an escalation in overdose deaths," Wiener said after Monday's vote. "These sites are a proven strategy to save lives and get folks into treatment. It's time." A similar bill passed in 2018, only to be vetoed by then-Gov. Jerry Brown (D). If Gov. Newsom signs the bill, California would follow Rhode Island as states that have okayed safe injection sites. A municipal safe injection site program is currently underway in New York City.