A small-town Pennsylvania got too friendly with the local drug dealer, a small-town Ohio cop probably wishes he had maintained domestic bliss, and more.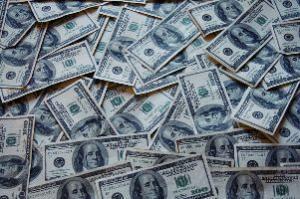 In Ironton, Ohio,
an Ironton police officer was arrested last Wednesday
after a domestic dispute turned into a drug bust. Officer Bradley Spoljaric, 29, went down after Ironton police responded to a morning domestic disturbance call at his home. By that evening, he was arrested and charged with first-degree misdemeanor domestic violence, second-degree felony possession/trafficking in Schedule 1 and Schedule 2 dugs and third-degree felony tampering with evidence. That's about all we know.
In Dickson City, Pennsylvania, a Dickson City police office was arrested last Thursday for revealing a confidential informant's identity to a drug dealer. Patrolman Brandon Muta, 23, drew suspicions when he grew angry upon learning that another officer's informant had identified a certain man as a meth dealer. Muta told a detective that the dealer sometimes supplied him with information. Days later, that informant reported that the dealer had refused to sell her drugs and called her a "snitch," When interviewed later by the detective, the dealer had revealed the informant's name to him. The dealer also confirmed that he had snitched on other dealers for Muta and that Muta had revealed the identities of other informants. It's not clear what the exact charges against Muta are.
In LaGrange, Georgia, a Troup County Sheriff's Office detention officer was arrested Tuesday after he got caught bringing drugs into the jail for money. Officer Steven Michael Crowder, 23, went down after allegations were made that he was bringing drugs in for inmates and being paid by a third party. An investigation ensued, and his arrest was the result. He faces four counts of violation of oath by a public officer, four counts of items prohibited for possession by inmates, and one count of conspiracy to distribute methamphetamine