The country's largest federal workers' union wants an end to marijuana testing of employees in states where it is legal, Mexican cartel gunmen get in a shootout with the Guatemalan president's guards at a border village, and more.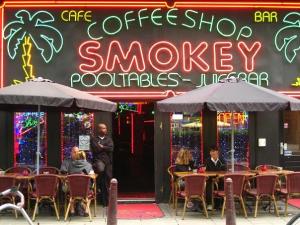 Marijuana Policy
Largest Federal Workers' Union Calls for Ending Marijuana Testing for Most Government Employees in Legal States. The American Federation of Government Employees (AFGE), the nation's largest union representing federal workers, adopted a resolution earlier this summer supporting marijuana legalization and calling for an end to marijuana testing and other policies that penalize marijuana-using employees in states where it is legal. Only the title of the resolution, "Resolution to Support Deleting Responsible Off-Duty Marijuana Usage from Suitability Criteria," has been posted, not its actual text. But a draft version of the text included support for marijuana legalization and urged the US Office of Personnel Management to "rescind its policies regarding pre-employment use and off-duty use of cannabis by federal employees in non- safety-sensitive, non-national security positions to the extent such cannabis use is permitted by state or District of Columbia law." The AFGE represents more than 700,000 federal workers.
California Marijuana Consumption Lounges Set to Take Off. After a slow start because of pandemic shutdowns and local concerns, marijuana consumption lounges appear set to expand across the state. Most lounges in the state are currently centered in the San Francisco Bay area (there is only one in the Los Angeles area, in West Hollywood), but now lounges are getting the go-ahead from municipalities in Southern California and the Central Valley. That means the number of lounges in the state could double from the current dozen or so. Right now, new lounges are approved to open in Fresno, Riverside, San Diego, and Ventura counties, with more in the pipeline.
International
Bolivia Coca Growers Clash with Police in La Paz. Fighting broke out in the capital city of La Paz between hundreds of coca growers from the Association of Coca Producers (Adepcoca) joined by other opponents of leftist President Luis Arce and the police. The clashes are over the commercialization of coca and who will benefit from it. Adepcoca is facing off against pro-government coca growers over who will control the Adepcoca market, through which 90 percent of the country's legal coca crop passes. They accuse the pro-government growers of running a parallel market. The same conflict led to violence clashes in La Paz last year, too. Tuesday's clashes feature coca growers throwing firecrackers and dynamite caps with responding with volleys of tear gas. "We are asking that this alleged market for the sale of coca, which has nothing to do with the legal market of Adepcoca, be closed immediately," said protest leader Carlos Choque. "We will not be afraid if they want to 'shoot' us, we are here." Protest leaders said the protests would continue until the parallel market is closed.
Mexico Drug Cartel Attacks Guatemalan Presidential Convoy. Gunmen from the Jalisco New Generation Cartel launched an attack Saturday on a Guatemalan presidential convoy at the village of La Laguna on the Guatemala-Mexico border Saturday. President Alejandro Giammattei was reportedly not involved in the incident. The presidential guard had been traveling around the village when it spotted armed gunmen approaching. The soldiers told the gunmen to back off, but they instead opened fire. One local cartel leader was wounded and subsequently arrested with the rest of the gunmen fleeing into Mexico, where Mexican authorities arrested four Guatemalan nationals. The JNGC operates extensively in Guatemala.