Arkansas election officials knock a marijuana legalization initiative off the ballot -- at least for now -- San Francisco's new DA cracks down on drug dealers, and more.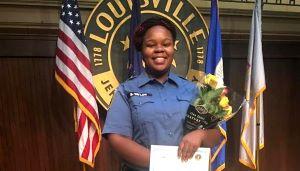 Marijuana Policy
Arkansas Panel Rejects Marijuana Legalization Initiative. The state Board of Election Commissioners on Wednesday blocked a marijuana legalization initiative from Responsible Growth Arkansas from appearing on the ballot in November. The board rejected the popular name and ballot title for the measure, which has already accumulated enough voter signatures to qualify for the ballot. Responsible Growth Arkansas says it will appeal to the state Supreme Court. The board said it rejected the measure because members believed the ballot title didn't fully explain the measure's impact, but Responsible Growth Arkansas said the amount of detail demanded would make the ballot title "thousands and thousands of words long."
Law Enforcement
Feds Charge Four Louisville Cops in Breonna Taylor Case. The FBI has charged four Louisville police officers for their actions leading up to and during a March 2020 drug raid on the apartment of medical worker Breonna Taylor, who was killed by police gunfire after her boyfriend shot at what he believed to be intruders trying to break into the residence. Those charged include former Louisville Metro Police Department (LMPD) officers Joshua Jaynes, Brett Hankison, and Kelly Hanna Goodlett, as well as current LMPD sergeant Kyle Meany was also arrested Thursday by the feds. The feds are charging the four with civil rights violations, which include charges of obstruction of justice for actions they took after the raid. The four officers largely escaped justice at the state level, with only one charged, and later acquitted -- not for shooting Taylor but for endangering the lives of neighbors by wildly shooting several rounds into the building. The killing of Taylor became a major rallying cry in the summer of protests sparked by the killing of George Floyd by Minneapolis police.
San Francisco DA Cracks Down on Drug Dealers. Newly-elected District Attorney Brooke Jenkins on Wednesday announced tougher new policies to hold drug dealers accountable, saying anyone caught with more than five grams of drugs would no longer be referred to the city's drug court, that she will make use of sentencing enhancements for drug dealing within a thousand feet of a school, and will seek pretrial detention of fentanyl dealers in "extreme" cases. The move comes as Jenkins replaces former progressive prosecutor Chesa Boudin, who was recalled amidst rising public concern over crime and squalor in the city. But the city's Public Defender called Jenkin's approach "regressive," saying it will disproportionately affect communities of color. "If District Attorney Jenkins truly wants to address the issues facing our city, she should not be relying on outdated and politically expedient soundbites about harsher enforcement," said Public Defender Mano Raju.
International
Brittney Griner Sentenced to 9 Years in Russian Penal Colony for Possessing Small Quantity of Cannabis Oil. American basketball star Brittney Griner was sentenced Thursday to nine years in a Russian penal colony after earlier being found of bringing cannabis oil into the country in her luggage. The guilty verdict was virtually a foregone conclusion in a criminal justice system that wins convictions in 99 percent of cases. Griner was detained by Russian authorities just a week before it invaded Ukraine, and her case is widely seen as part of the broader conflict between Russia and the United States over that conflict. Griner's attorneys say they will appeal the verdict. President Biden, who has been under pressure to win her release from her wife and the athletic community and whose administration is attempting to negotiate a prisoner swap for Griner, called her sentence "unacceptable," and vowed to continue all-out efforts to get her home.
Cannabis Cafes Emerge in Thailand. "Several" cannabis cafes have opened in Bangkok since the country decriminalized cannabis in June, despite the government's warning that the law's relaxation did not include recreational marijuana use. Recreational use has exploded under the new law, something that government officials have tried to discourage. Now, a parliamentary committee is working on a bill that could rejigger the rules and possibly impact the cannabis cafes. In the meantime, one café owner said his place had "hundreds" of customers every day. "Europeans, Japanese, Americans -- they are looking for Thai sativa. Cannabis and tourism are a match," he said.