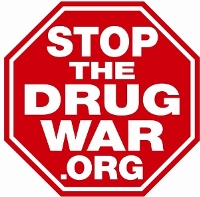 The Rhode Island legislature is about to get serious about legalizing marijuana.
A Raleigh cop gets cop slining cocaine from his patrol car, a small-town North Carolina former police chief just got himself in even bigger trouble, and more.
A California bill would provide protections to workers for off-duty marijuana use, the New Mexico Supreme Court rules medical marijuana purchases are not subject to a state tax, and more.
An Idaho legislator worried that substitute teachers are selling drugs to kids gets a teacher testing bill out of committee, Tennessee is the latest state to see a fentanyl test strip legalization bill, and more.
A South Dakota tribe is defending non-tribal medical marijuana cardholders who have been arrested by state and local police.
Virginia House Republicans block an early roll-out of recreational marijuana sales, Rhose Island lawmakers unveil a long-anticipated marijuana legalization bill, and more.
A coalition of marijuana and civil rights groups is demanding a House floor vote on a marijuana legalization bill, the Transportation Department is moving toward approval oral drug testing for truckers, and more.
Permission to Reprint:
This issue of Drug War Chronicle is licensed under a modified
Creative Commons Attribution license
. Articles of a purely educational nature in Drug War Chronicle appear courtesy of DRCNet Foundation, unless otherwise noted.