A Raleigh cop gets caught slinging cocaine from his patrol car, a small-town North Carolina former police chief just got himself in even bigger trouble, and more. Let's get to it: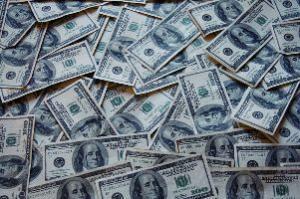 In Chadbourn, North Carolina,
the former Chadbourn police chief was arrested last Thursday
after faking his own death to try to avoid prosecution on more than 80 felony charges. Ex-Chief Anthony Spivey, 36, had been due in court last Monday but skipped out and staged his own suicide, only to be caught hiding at his aunt's apartment. He had been chief in the small town until April, when he was slapped with dozens of charges and accused of regularly raiding the police department's evidence locker, destroying evidence, trafficking opium and selling seized weapons to friends and family. He now also has 40 outstanding warrants for failure to appear on those charges. He went down because the State Bureau of Investigation grew curious about why confiscated drugs were not being sent to the state crime lab.
In Washington, DC, a DC correctional officer was arrested last Thursday for allegedly smuggling drugs, knives, and other contraband into the jail in return for cash bribes. Guard Johnson Ayuk, 31, went down after an internal investigation at the jail found that he had been accepting payments from a detainee's girlfriend to bring contraband into the jail. He did so by hiding it beneath compression shorts. He is charged with bribery and providing or possessing contraband in prison.
In Raleigh, North Carolina, a Raleigh police officer was arrested last Thursday for selling cocaine from his patrol car while on duty. Officer Keven Rodriguez, 33, went down after the police department and the DEA developed information that he was distributing controlled substances in the area. Authorities did a controlled buy, with an informant giving Rodriguez $2,600 in cash and Rodriguez then sold him two ounces of cocaine. He now faces one count of distribution of a quantity of cocaine and one count of possession of a firearm in furtherance of, and using and carrying a firearm during, a drug trafficking crime. He's looking at a mandatory minimum of five years in federal prison and up to life.