A California bill would provide protections to workers for off-duty marijuana use, the New Mexico Supreme Court rules medical marijuana purchases are not subject to a state tax, and more.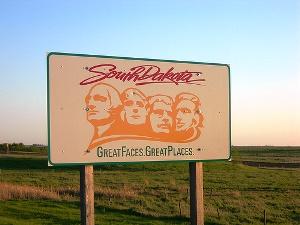 Marijuana Policy
California Bill Would Protect Marijuana Users from Employment Discrimination. Assembly Member Bill Quirk (D) has filed a bill, Assembly Bill 2188, that would bar employers from punishing workers for off-duty marijuana use. The bill would end discrimination against marijuana-using employees based on testing for metabolites, the non-psychoactive substances that can be detected in drug tests for days or weeks after marijuana use. The bill is supported by California NORML, which noted that "testing or threatening to test bodily fluids for cannabis metabolites is the most common way that employers harass and discriminate against employees who lawfully use cannabis in the privacy of their own homes."
Maryland House Gives Initial Approval to Marijuana Legalization Referendum Bill. The House on Wednesday gave initial approval to House Bill 1, which, if passed, would place before voters the following question: "Do you favor the legalization of adult -- use cannabis in the State of Maryland?" If voters approved it, the General Assembly would then be charged with writing the rules covering "use, distribution, possession, regulation, and taxation of cannabis." The House also gave initial approval to House Bill 837, which includes measures to implement legalization if voters approve it. It sets 1.5 ounces as the legal possession limit for adults and decriminalizes between 1.5 and 2.5 ounces, as well as automatic expungement for past conduct made legal by the law. Final House floor votes on the two bills could happen as soon as Friday.
South Dakota Senate Approves Marijuana Legalization Bill. The state Senate on Wednesday approved a marijuana legalization bill, Senate Bill 3, which would let people 21 and over possess up to an ounce purchased from licensed retailers. It does not allow for home cultivation. The bill now heads to the House. South Dakota voters approved a marijuana legalization initiative in 2020, only to have it thrown out by the state Supreme Court. The organizers of that campaign are currently in a signature gathering campaign for a 2022 initiative, which would include home cultivation.
Medical Marijuana
New Mexico Supreme Court Rules Medical Marijuana Purchases Cannot Be Taxed. The state Supreme Court on Wednesday affirmed a lower court ruling that marijuana purchases by medical marijuana patients are not subject to the state's gross receipts tax. Producers had sought tax refunds in 2014 and again in 2018, only to be denied by the state Taxation and Revenue Department. In 2020, the state Court of Appeals ruled that medical marijuana should be treated like prescription drugs, which are not taxed. The Supreme Court upheld that ruling.