A coalition of marijuana and civil rights groups is demanding a House floor vote on a marijuana legalization bill, the Transportation Department is moving toward approval oral drug testing for truckers, and more.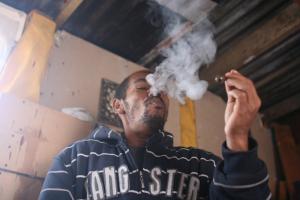 Marijuana Policy
Marijuana, Civil Rights Groups Demand House Vote on Legalization Bill This Month. A coalition of marijuana reform and civil rights groups convened by the Drug Policy Alliance, the Marijuana Justice Coalition, sent a letter to House leadership Tuesday seeking a floor vote this month on the Marijuana Opportunity, Reinvestment and Expungement (MORE) Act (HR 3617). Sponsored by House Judiciary Committee Chair Jerrold Nadler, the MORE Act passed the House in the last Congress and has passed out of the committee in this Congress in September, but has been stalled since then. "Given that nearly every minute one person in this country is arrested for a minor marijuana crime, the public deserves to know if members of the 117th Congress stand on the side of justice and against the outdated and cruel policy of prohibition and criminalization of marijuana," the letter to House Speaker Nancy Pelosi (D-CA) and House Majority Leader Steny Hoyer (D-MD) said.
South Dakota Marijuana Legalization Bill Back from the Dead After Being "Smoked Out." Just one day after a House committee voted to kill the legalization bill, Senate Bill 3, it has been revived using a legislative procedure known as a "smoke out." Under that procedure, legislative leaders can poll lawmakers and if a majority signal they are in favor of proceeding with the bill, the bill can proceed to a House floor vote. "We just smoked out a weed bill," House Speaker Spencer Gosch (R) quipped when enough members stood to be counted. Voters had approved a marijuana legalization initiative in 2020 only to see it overturned by the state Supreme Court, and the activists behind that initiative are currently in the midst of a signature gathering campaign to put the issue on the ballot this year if the legislature fails to pass the bill.
Psychedelics
Utah Legislature Overwhelmingly Approves Psychedelic Therapeutic Study Bill. With a final Senate vote last Friday, the state legislature has approved a bill to set up a task force to study the therapeutic potential of psychedelics, House Bill 167. The House had passed the bill back on February 10. In each chamber, only one no vote was registered. The bill is now on the desk of Gov. Spencer Cox (R) but has a veto-proof majority in case he balks. The bill would create a task force to "provide evidence-based recommendations on any psychotherapy drug that the task force determines may enhance psychotherapy when treating a mental illness."
Drug Testing
US Department of Transportation Publishes Proposed Rules for Oral Fluid Drug Testing. The Department of Transportation last Friday a notice of proposed rulemaking for oral fluid drug testing of transportation employees covered by federal regulations. DOT said that including oral testing would help employers combat cheating on urine drug tests. Oral testing to detect the presence of marijuana only has a 24-hour window, while urine testing can detect marijuana metabolites for days or weeks. Comments on the notice of proposed rulemaking should be submitted by March 30, 2022.