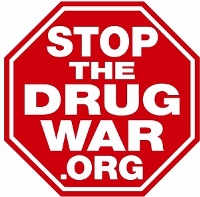 A new year brings a new slate of potential state-level marijuana legalization initiatives.
Fourteen months after voters approved medical marijuana at the polls only to see it thrown out by the state Supreme Court, Mississippi legislators have reached an agreement on a medical marijuana bill, and more.
A sticky-fingered former Kentucky sheriff is in trouble, a former Connecticut cop gets nailed for helping out a target of a DEA drug investigation, and more.
A marijuana services company has filed a federal lawsuit over massive cash seizures by cops in California and Kansas, the Colombian Constitutional Court puts the kibosh on spraying coca crops with herbicide, and more.
Legislators in a pair of red states attempt to deal with mounting pressure for medical marijuana, a Washington state bill moves to end employment-related marijuana testing, and more.
North Dakota marijuana initiative campaigners will have to go back to the drawing board, social equity funding is on the chopping block in Virginia's GOP marijuana implementation bill, and more.
Life just got a bit easier for Empire State medical marijuana patients, a Wisconsin GOP lawmaker wants to reinstate drug testing for some welfare recipients, and more.
Thailand takes another big step toward marijuana decriminalization, San Francisco is turning a blind eye to drug use at a Tenderloin services center, and more.
Permission to Reprint:
This issue of Drug War Chronicle is licensed under a modified
Creative Commons Attribution license
. Articles of a purely educational nature in Drug War Chronicle appear courtesy of DRCNet Foundation, unless otherwise noted.