North Dakota marijuana initaitive campaigners will have to go back to the drawing board, social equity funding is on the chopping block in Virginia's GOP marijuana implementation bill, and more.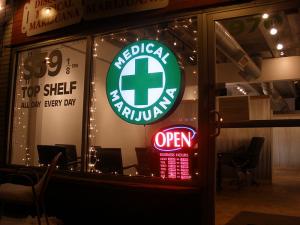 Marijuana Policy
North Dakota Marijuana Legalization Initiative Campaign Comes Up Short on Signatures. Activists behind an effort to put a marijuana legalization ballot measure before the voters in November have failed to come up with enough signatures to do so. The deadline for handing signatures for the campaign was Saturday, and the group had only gathered 19,500 raw signatures by then. They needed 31,164 valid voter signatures to qualify. The activists said they are already looking ahead to medical marijuana access and marijuana legalization initiative campaigns for 2024. The legislature took up marijuana legalization last year, but that bill was killed in the state Senate.
Virginia Republican Files Legal Marijuana Implementation Bill that Cuts Taxes, Reduces Social Equity Funding. Delegate Michael Webert (R-Fauquier) has filed legislation to implement marijuana legalization approved by last year's Democratic state legislature, but that legislation makes some changes to what the Democrats envisioned. The bill, House Bill 950, would cut the tax on retail sales from 21 percent to 10 percent in what Webert said is a bid to undercut the black market. It would also eliminate the Cannabis Equity Reinvestment Fund, which would have allocated 35 percent of tax revenues to providing scholarships, community programs and business loans to people and communities "historically and disproportionately targeted and affected by drug enforcement." Instead, those funds would now go to repairing or replacing school roofs. The bill also eliminates preferences for people with past marijuana convictions but would allow priority access for people who live in communities with higher than average enforcement, as well as people who are economically disadvantaged or who attended a historically black college or university in the state.
Medical Marijuana
South Carolina Medical Marijuana to (Finally) Be Debated. Senator Tom Davis's (R-Beaufort) Senate Bill 150, the South Carolina Compassionate Use Act, will finally be debated on the Senate floor this week. Davis has been trying for seven years to get to this point. Befitting the conservative state, Davis's bill is also conservative. It bars the use of smokable marijuana, requires an in-patient doctor's visit and a written treatment plan, and limits the conditions that can be treated to a specified list including cancer, multiple sclerosis, glaucoma. sickle cell anemia and autism. Davis says he thinks he has enough votes to pass the bill in the Senate and send it to the House, but House leaders have not indicated whether they would take it up before the session ends.
International
Mexico Killings Declined Slightly Last Year. The country's annual death count, driven largely by drug prohibition-related violence, was down for the second year in a row, official figures indicated. Homicides hit an all-time high of 34,690 in 2019 before dropping to 34,544 in 2020 and dropping again to 33,308 last year. More than 340,000 people have been killed since the government of then-President Felipe Calderon deployed the military in a bid to stem rising levels of violence -- only to see the number of killings rise year after year for more than a decade. Current President Andres Manuel Lopez Obrador created a new security force, the National Guard, to deal with high levels of violence, but the decline in killings is more likely related to social isolation during the coronavirus pandemic, according to the National Citizen Observatory, a civil society group.