A sticky-fingered former Kentucky sheriff is in trouble, a former Connecticut cop gets nailed for helping out a target of a DEA drug investigation, and more. Let's get to it: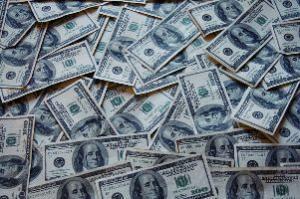 In Covington, Kentucky,
a former Greenup County sheriff was arrested last Thursday
for allegedly stealing more than $50,000 in cash that had been seized from drug suspects. Former Sheriff Keith Cooper, 68, is accused of making cash withdrawals from the agency's asset forfeiture fund, which holds proceeds from properties seized in drug investigations and can only be used for law enforcement purposes. But Cooper used the money for personal ends and "otherwise unauthorized uses as he deemed fit," according to the federal indictment. He also had deputies try to falsify records once he realized an investigation was happening. He is facing one count of mail fraud and one count of theft of property from a federally funded agency.
In East Haven, Connecticut, a former East Haven police officer was arrested last Friday on charges he used his official position to access a law enforcement database on behalf of a suspect in a DEA drug investigation. Jason Andino, 30, went down when a DEA wiretap picked up a phone conversation where a man associated with the DEA target asked if there was anyone inside the department who could provide information about police activity near his home. Andino was allegedly the person who could -- and did -- provide the information. He is charged with two counts of felony third-degree computer crimes for the alleged illegal use of law enforcement databases.
In Mobile, Alabama, a former Escambia County Detention Center guard was sentenced last Friday to 18 months in prison for smuggling contraband including drugs into the jail. Lakerdra Shanta Snowden, 31, had pleaded guilty to conspiracy to commit bribery and admitted taking cash payments totaling more than $5,000 for her efforts. She also copped to bribery concerning a program receiving federal funds, providing contraband to a federal prisoner, and conspiracy to distribute a controlled substance.