Fourteen months after voters approved medical marijuana at the polls only to see it thrown out by the state Supreme Court, Mississippi legislators have reached an agreement on a medical marijuana bill, and more.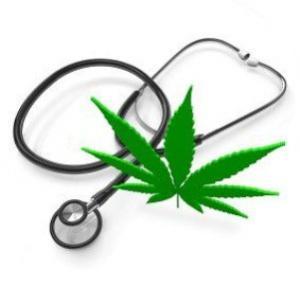 Idaho
Idaho Bill Would Allow Use of Spray Derived from Marijuana. A pair of Republican legislators have filed a bill, House Bill 446, that would allow people suffering from multiple sclerosis and other neurological disorders to have access to a pain relief spray derived from marijuana. The spray, Nabiximols, is manufactured by GW Pharma and is currently undergoing clinical trials for possible approval by the Food & Drug Administration. It contains a mix of CBD and THC, and would be the second such drug. The legislation was introduced in the House Health and Welfare Committee on a voice vote and can now come back to the committee for a public hearing. Idaho has been one of the most recalcitrant states when it comes to marijuana law reform. Last year, a medical marijuana bill in the House didn't even receive a hearing, while the Senate approved a constitutional amendment that would give the legislature -- not voters in an initiative -- sole authority to legalize marijuana or any other drugs.
Mississippi
Mississippi Lawmakers Reach Agreement on Medical Marijuana Bill. House and Senate lawmakers announced Tuesday that they had reached an agreement on medical marijuana legislation and were preparing to finalize details of the legislation this week before sending the bill to Gov. Tate Reeves (R). The bill was amended in the House to reduce the amount of medical marijuana available each month for patients, in line with the concerns of Gov. Reeves. The agreement comes more than a year after voted approved a medical marijuana initiative only to see it overturned by the state Supreme Court.
Nebraska Restrictive Medical Marijuana Bill Filed in Bid to Blunt Initiative Campaign. Conservative state Sen. Mike Groene (R-North Platte) has filed a bill, LB 1275, that would allow patients with stage IV cancers, uncontrollable seizures, severe or persistent muscle spasms caused by multiple sclerosis or muscular dystrophy, or a terminal illness with a life expectancy of less than one year to possess up to 2.5 ounces of marijuana in the form of an oil or pill. Patients under 19 would need written certification from three different practitioners. Groene was open that his bill is an effort to blunt an ongoing medical marijuana initiative campaign. "I don't want it to pass," he said. "I want the elected officials in charge of the future of this, to define it and change it over time if necessary, to have the medical people in (the Department of Health and Human Services) write the bills."
Ohio
Ohio Bill to Add Autism as Medical Marijuana Qualifying Condition Advances. The House Health Committee on Thursday approved House Bill 60, which would add autism spectrum disorder to the list of qualifying conditions for medical marijuana. The bill now heads to the House Rules and Reference Committee, which decides which bills get a floor vote. Bill cosponsor Rep. Bill Seize (R-Cincinnati) said he was optimistic the bill would get a floor vote. "This is a good, bipartisan bill," he said, pointing out that 14 other legislators from both parties are cosponsors.
South Carolina
South Carolina Medical Marijuana to (Finally) Be Debated. Senator Tom Davis's (R-Beaufort) Senate Bill 150, the South Carolina Compassionate Use Act, will finally be debated on the Senate floor this week. Davis has been trying for seven years to get to this point. Befitting the conservative state, Davis's bill is also conservative. It bars the use of smokable marijuana, requires an in-patient doctor's visit and a written treatment plan, and limits the conditions that can be treated to a specified list including cancer, multiple sclerosis, glaucoma. sickle cell anemia and autism. Davis says he thinks he has enough votes to pass the bill in the Senate and send it to the House, but House leaders have not indicated whether they would take it up before the session ends.