A new year is here, and with it, new opportunities to expand the legal marijuana landscape at the ballot box. Currently, marijuana is legal in 18 states and Washington, DC, with medical marijuana allowed in 36 states and DC. Given that marijuana legalization is as popular as apple pie -- the most recent Gallup poll has support at a record 68 percent--we should expect to see more join the ranks. There are eight states that could increase that number at the ballot box this year.
(There are also legalization efforts at statehouses -- look for a feature story on that shortly.)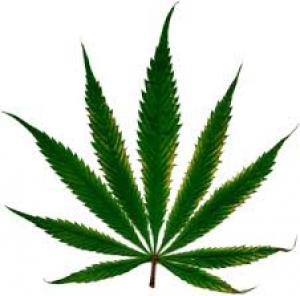 Among the eight states with ballot prospects are several states where legalization would be achieved in a hybrid fashion: The legislature would have to approve a bill calling for a referendum on the issue, and then voters would get their say.
The year is young, and none of the initiatives below have yet qualified. They must all overcome procedural hurdles and signature gathering requirements (except for those hybrids). But if they can manage to get qualified, the polling numbers suggest they can win, even in the reddest states.
With a big tip of the hat to Ballotpedia, Marijuana Moment, and NORML, who are all keeping an eye on the action, here's the list of states working to legalize it at the ballot box this year:
Arkansas
Two separate marijuana legalization initiative campaigns were derailed by coronavirus disruptions and restrictions in 2020, but both are back this year, along with a potential third initiative. All take the form of initiated constitutional amendments.
One initiative is a proposed constitutional amendment submitted by Arkansans for Marijuana Reform. It would legalize the possession of up to four ounces of marijuana buds and two ounces of concentrates and would let people grow up to six mature marijuana plants and six seedlings. Legal marijuana commerce would be handled by the state Department of Finance and Administration, which would have to issue at least one retail license per 15,000 residents.
A second initiative, submitted by Arkansas True Grass,would legalize sales as well as personal possession. Adults could purchase up to four ounces at a time and grow up to 12 plants for personal use, while licensed and regulated marijuana commerce would be taxed at 13 percent at the retail level (8 percent excise tax and 5 percent local sales tax). Past marijuana convictions would be expunged.
The third initiative was just filed this week. It is from former state lawmaker Eddie Armstrong (D), who is also involved in an Illinois marijuana business and who announced back in October that he had formed a campaign called Responsible Growth Arkansas to put a legalization constitutional amendment on the ballot. His Arkansas Adult Use Cannabis Amendment would legalize marijuana but seems more interested in who would get coveted licenses. It would have authorities issue licenses first to people who already had medical marijuana licenses and would cap the number of dispensaries at 120.
All three campaigns will need to come up with 89,151 valid voter signatures by July 8 to qualify for the November ballot.
Kentucky
This is a hybrid state: Six members of the House have filed House Bill 225, which, if passed, would put before the voters a referendum question on marijuana legalization. The proposal would allow anyone 21 or over to possess, use, buy, or sell up to an ounce of marijuana and grow, harvest, and store up to five plants for personal use. The measure would also set up a system of taxed and regulated marijuana commerce.
Whether this bill will move remains to be seen. It went to the Committee on Committees on January 5 and, as of this writing, it has not advanced or been scheduled for a hearing.
Maryland
Another hybrid state. Delegate Luke Clippinger (D), chairman of legislative group studying the issue of marijuana legalization, has filed House Bill 1, which, if passed, would place before voters the following question: "Do you favor the legalization of adult -- use cannabis in the State of Maryland?" If voters approved it, the General Assembly would then be charged with writing the rules covering "use, distribution, possession, regulation, and taxation of cannabis."
This bill could move. It was House Speaker Adrienne Jones (D) who formed the marijuana working group, and Clippinger is not only chairman of the group but also chairman of the Judiciary Committee, to which it has been referred.
But Jones's counterpart, Senate President Bill Ferguson (D), seems more inclined to support getting a straight legalization bill passed before November than going down the referendum route. Either way would work.
Missouri
Missouri has two marijuana legalization initiatives already cleared for circulation and one measure in the legislature that would, if passed, result in a public referendum on the issue.
Legal Missouri 2022 has filed an initiative that legalizes marijuana for people 21 and over and automatically expunges criminal records for past nonviolent marijuana offenses. It also includes social equity provisions aimed at broadening participation in the industry. The group kicked off its signature gathering campaign in December and needs at least 107,246 valid voter signatures by July 28.
A different group, Fair Access Missouri, has filed multiple initiatives aimed at creating a system of legal marijuana sales for people 21 and over. The group describes itself as a "grassroots coalition of activists, patient advocates, and entrepreneurs working to give Missouri voters an open market with low taxes and low barriers to entry." Fair Access Missouri is also now in the signature gathering phase.
And then there is Rep. Shamed Dogan (R), who has filed a joint resolution, House Joint Resolution 33, to put a marijuana legalization constitutional amendment on the 2022 ballot. He filed the same bill last year, but it did not advance. It is not currently scheduled for a House hearing.
New Hampshire
And another hybrid. The House has already approved a marijuana legalization bill this year, as in years past, but all such bills so far have gone on to die in the Senate. Maybe this year will be different, but in case it is not, three House members have introduced bills to place marijuana legalization constitutional amendments on the ballot. The measures are CACR 20 from Rep. Renny Cushing (D),CACR 34 from Rep. Joshua Adjutant (D) (D), and CACR 35 from Rep. Abdrew Prout (R).
These bills face a significant uphill battle. First, they have no win a 60 percent supermajority in both the House and Senate, which would be a tough slog in the GOP-controlled legislature, and then two-thirds (67 percent) of the voters would have to approve it.
Getting two-thirds of the voters to approve it, though, may not be as challenging as it appears. A recent poll had support for marijuana legalization in the state at 75 percent.
Ohio
And another hybrid. The Coalition to Regulate Marijuana Like Alcohol is campaigning to put a marijuana legalization initiative before the legislature, which would then have four months to approve it. If the legislature votes no or fails to act, the initiative would then go to the voters in November, provided the campaign successful completes another round of signature gathering.
Right now, the campaign is struggling to get past the initial round of signature gathering. The initiative needs 132,887 valid voter signatures to begin the process at the statehouse, and it handed in more than 200,000 raw signatures early in January, but state officials determined that only 199,925 were valid. Campaigners then did a final round of petitioningand came up with an additional 29,918 raw signatures. State officials have yet to confirm the signature count, but less than half of those raw signatures need to be valid to get the campaign past the hurdle.
Oklahoma
Two different marijuana legalization initiative campaigns are underway in the Sooner State.
Oklahomans for Responsible Cannabis Action is behind State Question 819, which would amend the state constitution to legalize marijuana. The measure would legalize up to eight ounces for people 21 and over and has strong home grow provisions, allowing for up to 12 plants (and the fruits of their harvest). It also includes employment and parental rights protections and would make some changes to the state medical marijuana program.
The deep-pocketed national drug reform powerhouse New Approach PAC is behind State Question820, which would allow people 21 to possess up to an ounce of marijuana and grow up to six mature plants and six seedlings at home.
SQ 819 is a constitutional amendment, so it has a higher signature requirement that SQ 820, which is an initiated statute. SQ 819 will need at least 177,958 valid voter signatures to qualify for the ballot, while SQ 820 will only need 94,911. Once the campaigns get the go-ahead for signature gathering, they have 90 days to get it done, with a June cut-off date for latecomers.
South Dakota
South Dakotans approved a marijuana legalization initiative in 2020 with 54 percent of the vote, only to have the will of the voters overturned by the state Supreme Court. South Dakotans for Better Marijuana Laws (SDBML), the folks behind the 2020 effort, are back again with a new, trimmed-back initiative that does not include business licensing, sales, or regulations, instead leaving that to the legislature.
The campaign is in the midst of signature gathering, having turned in some 15,000 raw signatures in December. A 2022 initiated measure requires 16,961 valid signatures from registered South Dakota voters to qualify for the November ballot, but the campaign has until May 3 to complete signature gathering. It says its goal is 25,000 raw signatures.