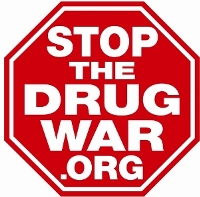 The House has taken a giant step toward undoing one of the gravest injustices of the war on drugs. Now, the question is whether the Senate can act.
Reversing draconian sentencing polices from the 1980s, California has done away with mandatory minimum sentences for some drug offenses.
Mississippians are still waiting on that legislative special session to get medical marijuana approved, Nebraska activists have begun signature gathering for a linked pair of medical marijuana initiatives, and more.
A pair of California cops who preyed on motorists gets indicted, a pair of Columbus, Ohio, cops who were peddling fentanyl get arrested, and more.
Mississippi's Republican governor says a special session to deal with medical marijuana is coming soon, a South Dakota medical marijuana subcommittee votes to undo the patient home grow provision approved by voters, and more.
The city of Raleigh pays out to people framed and jailed on drug charges, civil rights and drug reform groups criticize inclusion of fentanyl analog scheduling in stopgap spending bill, and more.
A bipartisan group of leading senators files a bill to ensure that low-level federal crack prisoners get the same shot at retroactive sentence reductions as other crack offenders, a Colorado initiative would increase pot taxes to fund educational programs for low-income kids, and more.
The Philippine government tries to look like it is doing something about human rights abuses in its drug war, Bolivian coca grower factions continue to clash, Seattle decriminalizes natural psychedelics and more.
A crack appears in Pennsylvania Republicans' opposition to legalizing marijuana, that DEA agent killed in Tucson on Monday died enforcing pot prohibition, and more.
Another poll has two-thirds support for freeing the weed, Oklahoma activists file initative petitions to legalize marijuana, and more.
California's governor vetoes a "contingency management" drug treatment bill, a pair of progressive senators call on the Justice Department to deschedule marijuana, and more.
Permission to Reprint:
This issue of Drug War Chronicle is licensed under a modified
Creative Commons Attribution license
. Articles of a purely educational nature in Drug War Chronicle appear courtesy of DRCNet Foundation, unless otherwise noted.