California's governor vetoes a "contingency management" drug treatment bill, a pair of progressive senators call on the Justice Department to deschedule marijuana, and more.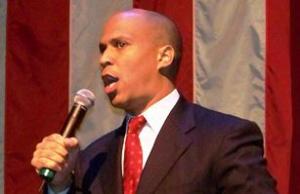 Marijuana Policy
Booker, Warren Call on DOJ to Decriminalize Cannabis. Senators Cory Booker (D-NJ) and Elizabeth Warren (D-MA) sent a letter last Wednesday to Attorney General Merrick Garland urging the Department of Justice (DOJ) to decriminalize cannabis by removing the drug from the Federal controlled substances list. Under the Controlled Substances Act of 1970 (CSA), the Attorney General can remove a substance from the CSA's list, in consultation with the Secretary of Health and Human Services (HHS), based on the finding that it does not have the potential for abuse. Decriminalizing cannabis at the federal level via this descheduling process would allow states to regulate cannabis as they see fit, begin to remedy the harm caused by decades of racial disparities in enforcement of cannabis laws, and facilitate valuable medical research.
"While Congress works to pass comprehensive cannabis reform, you can act now to decriminalize cannabis," wrote Booker and Warren. "We urge the DOJ to initiate the process to decriminalize cannabis. Doing so would be an important first step in the broader tasks of remedying the harmful racial impact of our nation's enforcement of cannabis laws and ensuring that states can effectively regulate the growing cannabis industry, including by assisting small business owners and those most harmed by our historical enforcement of cannabis laws."
Drug Treatment
California Governor Vetoes Bill That Would Have Paid People to Stay Off Drugs. Governor Gavin Newsom (D) has vetoed a bill that would have made California the first state to embrace "contingency management," the drug treatment program in which users are paid money to stay sober, receiving increasing payments for each drug test passed. Such a program has been underway with military veterans for years, with research showing it is an effective way to get people off stimulants such as cocaine and methamphetamine, for which there are no pharmaceutical treatments available. Newsom had asked the federal government to allow the state to use federal tax dollars to pay for it through Medicaid, but still rejected Senate Bill 110 without explanation.
Foreign Policy
US, Mexico Meet to Restore Cross-Border Cooperation on Drugs, Crime. Leading Biden administration officials including Secretary of State Anthony Blinken, Homeland Security Secretary Alejandro Mayorkas, and Attorney General Merrick Garland met with their Mexican counterparts in Mexico City Saturday to try to create a new framework for cooperation on drugs, crime, and border issues. The high-profile meeting comes after months of quiet talks to rebuild relations that grew especially fraught after DEA agents arrested a retired former senior Mexican military officer for alleged links to drug traffickers. That prompted the Mexicans to demand -- and obtain -- his release and to pass a law limiting the involvement of the DEA inside Mexico. The new framework appears to signal a break with Plan Merida, the more than decade-old security agreement under which billions of dollars in US security assistance went to help Mexico fight drug traffickers, but which also saw drug-related killings rise to record levels.