Mississippi's Republican governor says a special session to deal with medical marijuana is coming soon, a South Dakota medical marijuana subcommittee votes to undo the patient home grow provision approved by voters, and more.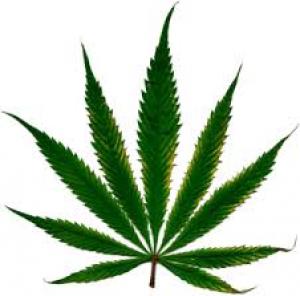 Marijuana Policy
Congressional Committee Approves Federal Marijuana Legalization Bill. The House Judiciary Committee voted Thursday to approve the Marijuana Opportunity, Reinvestment, and Expungement (MORE) Act (HR 3884), a bill that would federally legalize cannabis. The bill is sponsored by House Judiciary Committee Chairman Jerry Nadler (D-NY) and is a comprehensive federal cannabis reform bill that contains strong social equity provisions with an emphasis on restorative justice for communities most impacted by cannabis prohibition. The MORE Act passed the House last year but died in the Senate. This year, Senate Majority Leader Charles Schumer (D-NY), along with Sens. Ron Wyden (D-OR) and Cory Booker (D-NY) are working on their own legalization bill, the Cannabis Administration and Opportunity Act but have yet to release a final text.
Medical Marijuana
Mississippi Governor Says Medical Marijuana Bill Needs Changes Before He Will Call a Special Session. Gov. Tate Reeves (R) said Wednesday he will call a special session to get a medical marijuana bill passed "sooner rather than later," but said there are still details to be worked out and that a special session was likely weeks away instead of this week as lawmakers had requested. "There is no update on exactly when, but I do anticipate we are going to have one sooner rather than later," Reeves said. "We are a long way towards getting a final agreement, but not all the way there yet," Reeves said. "At this point it's just a matter of working out the final details... things such as funding, an appropriation bill, what that would look like." The legislature is moving to implement the will of state voters as expressed in the 2020 elections, where a medical marijuana initiative was approved only to be overturned by the state Supreme Court on technical grounds.
South Dakota Legislative Medical Marijuana Subcommittee Votes to Deny Will of Voters, Ban Patient Home Grows. The legislature's medical marijuana subcommittee voted 6-4 Wednesday to make home marijuana cultivation by patients illegal. The voter approved medical marijuana initiative passed last November explicitly allowed for patient home cultivation, but lawmakers on the panel voted to overturn that part of the initiative in an effort initiated by state Rep. Fred Deutsch (R-Brookings). The subcommittee's vote is not final; its recommendations will now be taken up by the legislature's marijuana study committee.
International
Bolivia Coca Grower Clashes Extend into Second Week. Coca growers fighting over control of the La Paz market of the Departmental Association of Coca Producers (Adepcoca) clashed among themselves and with police in the eight straight day of protests Wednesday. Even though neighborhood residents asked for "restraint," police once again used tear gas against demonstrators, who had set up explosives in the area. Residents have also marched with white flags to demand an end to the violence and formed barricades to block the entry of police and coca growers through various streets. The government has attempted to mediate the conflict, but does not see a solution to the conflict in the short term.