A bipartisan group of leading senators files a bill to ensure that low-level federal crack prisoners get the same shot at retroactive sentence reductions as other crack offenders, a Colorado initiative would increase pot taxes to fund educational programs for low-income kids, and more.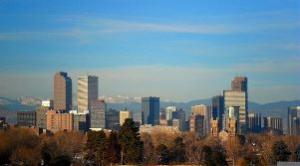 Marijuana Policy
Colorado Produced Almost Two Million Pounds of Legal Marijuana Last Year. According to a report just released by the state's Marijuana Enforcement Division, state-legal marijuana growers produced nearly two million pounds of weed last year. That was 25 percent higher than the 2019 figure. Recreational marijuana accounted for the bulk of weed produced, with 1.38 million pounds, while medical marijuana producers added and 449,000 pounds. Not surprisingly, 2020 also saw the highest marijuana sales since legalization, with nearly $2.2 billion worth of marijuana products sold.
Colorado Initiative Would Increase Marijuana Taxes to Pay for Educational Programs for Kids. When state voters go to the polls in November, they will have an opportunity to vote on whether to raise the state's recreational marijuana sales tax to pay for out-of-school educational programs for children between five and 17, with low-income kids being prioritized. Proposition 119 has already qualified for the ballot. It would increase the sales tax from 15 percent to 20 percent over a five-year period, starting with a three percent increased in 2022 and four percent in 2023. The goal is to raise $137 million a year for the programs.
Sentencing Policy
Senators Introduce Bill to Correct Supreme Court Ruling on Retroactivity of Crack Cocaine Sentencing Reform. A bipartisan group of senators including Dick Durbin (D-IL), Chuck Grassley (R-IA), Cory Booker (D-NJ) and Mike Lee (R-UT), have introduced the Terry Technical Correction Act, which clarifies that all offenders who were sentenced for a crack cocaine offense before the Fair Sentencing Act of 2010 can apply for its retroactive application under Section 404 of the First Step Act, including individuals convicted of the lowest level crack offenses.
Section 404 of the First Step Act allows crack cocaine offenders to request a sentence reduction pursuant to the Fair Sentencing Act. The Fair Sentencing Act, authored by Durbin, reduced the federal sentencing disparity between crack and powder cocaine from 100:1 to 18:1. In 2018, the four were the lead sponsors of the First Step Act, which made the Fair Sentencing Act retroactive. Earlier this year in Terry v. United States, the Supreme Court held that low-level crack offenders, whose conduct did not trigger a mandatory minimum penalty, do not qualify for resentencing under Section 404 of the First Step Act. The effect of this holding is that individuals convicted of the offenses with the lowest levels of crack cocaine are not eligible for retroactive relief, whereas others are.