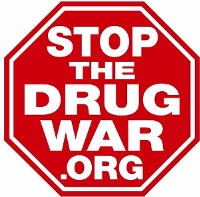 Three recent titles throw some new light on our drug mess, how we got into it, what it does to us, and how we can get out it.
A federal bill to protect veterans who use medical marijuana gets filed, so does a Florida bill to protect public employees who use medical marijuana, and more.
A North Carolina cop gets 'roided, a Baltimore cop is the latest to go down in the Gun Trace Task Force scandal, and more.
A marijuana legalization bill gets filed in North Dakota, organized opposition to marijuana legalization rears its head in Virginia, and more.
It's an all marijuana news day: The first federal marijuana reform bill of the new session has been filed, a draft of the Connecticut governor's marijuana legalization bill is now circulating, and more.
California's governor signs an executive order preventing medical marijuana ID cards from expiring during the pandemic, Mexico continues to rage against the abortive DEA arrest of its former defense minister, and more.
Marijuana legalization bills are filed in Florida and Hawaii, a bill to protect medical marijuana-using veterans is filed in Congress, and more.
Delaware's auditor says marijuana legalization is a no-brainer, a second medical marijuana bill is filed in Kentucky, Bay State pot shop owners drop a lawsuit after getting their fingers burned, and more.
There's a marijuana legalization bill filed in Maryland, a second Houston police officer has been indicted on murder charges in a misbegotten drug raid that left two innocent citizens dead, and more.
A challenge to South Dakota's voter-approved marijuana legalization initiative gets its day in court, the Biden administration rolls back a Trum expansion of buprenorphine prescribing, and more.
State legislatures are dealing with marijuana bills, the Justice Department reverts to less harsh charging and sentencing policies, and more.
Oregon becomes the first state to implement drug decriminalization, Virginia marijuana legalization bills are moving, a New Jersey bill could help break the marijuana legalization impasse there, and more.
Permission to Reprint:
This issue of Drug War Chronicle is licensed under a modified
Creative Commons Attribution license
. Articles of a purely educational nature in Drug War Chronicle appear courtesy of DRCNet Foundation, unless otherwise noted.