It's an all marijuana news day: The first federal marijuana reform bill of the new session has been filed, a draft of the Connecticut governor's marijuana legalization bill is now circulating, and more.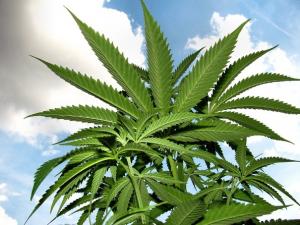 Marijuana Policy
First Federal Marijuana Reform Bill of 2021 Filed. Rep. Greg Staube (R-FL) has filed a bill, HR 365, which would not end federal marijuana prohibition but would move marijuana from Schedule I to Schedule III of the Controlled Substances Act. Staube filed an identical bill last session.
Connecticut Governor Circulates Draft of Marijuana Legalization Bill. Gov. Ned Lamont (D) is circulating a draft of a proposed marijuana legalization bill and seeking feedback from state agencies as he prepares to try to push it through later this year. According to the draft legislation, there would be a taxed and regulated legal market, with taxes set at $1.25 per gram of wholesale marijuana, and trimmed buds would be subject to another tax of fifty cents per gram. Retail purchasers would also pay the state's 6.35% sales tax and a 3% surcharge. The draft also would provide automatic expungement of old marijuana possession offenses.
Maryland Senate Panel Hears Bill to Expand Marijuana Decriminalization. The Senate Judicial Proceedings Committee on Wednesday took up a bill to expand the state's marijuana decriminalization law. House Bill 324 / Senate Bill 143 would nearly triple the amount decriminalized from 10 grams to one ounce (28 grams). No vote was taken.
Virginia Marijuana Legalization Bill Wins Committee Vote. The Senate Rehabilitation and Social Services Committee's subcommittee on marijuana voted Wednesday to approve Gov. Ralph Northam's (D) marijuana legalization bill, SB 1243, but only after accepting a package of amendments in committee. One amendment was to make an independent agency responsible for regulating marijuana, which would likely delay the timeline for sales from 2023 to 2024. The bill now heads to the full Rehabilitation and Social Services Committee, as well as the Judiciary and Finance committees.