Delaware's auditor says marijuana legalization is a no-brainer, a second medical marijuana bill is filed in Kentucky, Bay State pot shop owners drop a lawsuit after getting their fingers burned, and more.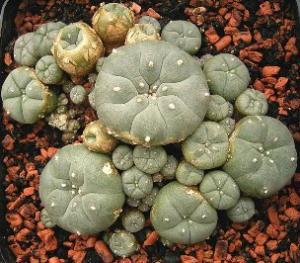 Marijuana Policy
Delaware State Auditor Issues Report Recommending Marijuana Legalization. The Office of the Auditor of Accounts has issued an analysis that finds legalization would yield $43 million in marijuana tax revenues and create 1,400 new jobs in the state in the next five years. "Legalization done right in our view would allow Delaware to establish a policy framework to suppress the black market, curb usage through regulation for minors and collect revenue on a market demand that seems only to be increasing," the report concludes. "It would also provide a new revenue stream and new potential for economic growth. Additionally, it would eliminate arrests and keep people out of prison. Each year that we fail to capitalize on this opportunity means more money could flow to neighboring states instead of being invested here. It is time Delaware pursue legalizing marijuana."
Massachusetts Pot Shop Association Drops Lawsuit Over New Delivery Rules After Backlash from Members, Social Equity Advocates. The Commonwealth Dispensary Association announced Monday that it is dropping a lawsuit aimed at blocking new rules permitting home deliveries. The group has faced an exodus of members and criticism from social equity advocates over its challenge to the new rules, which will create new marijuana delivery and courier licenses. Those licenses will be available only to participants in the Cannabis Control Commission's social equity program.
New Jersey Attorney General Extends Order Halting Marijuana Prosecutions. Attorney General Gurbir Grewal (D) has extended his order halting prosecutions for small-time marijuana possession offenses until the end of March. The move comes as a pair of bills that would launch a legal marijuana industry and decriminalize pot possession sit on Gov. Phil Murphy's (D) desk. "As we continue to await anticipated final action on the pending cannabis legalization and marijuana decriminalization legislation, I am instructing all New Jersey municipal, county, and state prosecutors to seek an additional adjournment, until at least March 31, 2021, of any juvenile or adult case involving any of the following charges, alone or in combination with each other, where there are no other pending charges," he said in a letter last Friday.
Medical Marijuana
Kentucky Sees Second Medical Marijuana Bill Filed. State Sen. Steve West (R-District 27) has filed Senate Bill 92, which would allow a full-fledged medical marijuana program in the state. Earlier, Rep. Jason Nemes (R-33rd District) refiled House Bill 136, a separate medical marijuana legalization proposal that stalled in the legislative last year.
Psychedelics
Psychedelic Reform Movement Takes Aim at Congress. After seeing success at the state and local level in recent years, the psychedelic reform movement is setting its sights on Congress. A newly formed Plant Medicine Coalition, headed by Melissa Lavasani, who led the DC campaign to effectively decriminalize plant-based psychedelics, will be prodding lawmakers to make federal funds available for research into the therapeutic potential of such substances.