A challenge to South Dakota's voter-approved marijuana legalization initiative gets its day in court, the Biden administration rolls back a Trump administration expansion of buprenorphine prescribing, and more.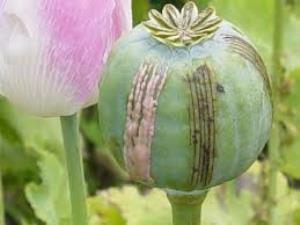 Marijuana Policy
South Dakota Judge Hears Arguments on Marijuana Amendment. A state judge in Pierre presided over nearly three hours of arguments Wednesday from attorneys challenging and defending the state's voter-approved marijuana legalization constitutional amendment. The constitutionality of the amendment is being challenged by the head of the Highway Patrol and the Pennington County sheriff, with the support of Gov. Kristi Noem (R). Ironically, Noem's attorney general, Jason Ravnsborg, is part of the team defending the amendment. The judge said she would issue a written opinion but gave no timeline for doing so.
Tennessee Marijuana Decriminalization Bill Filed. State Rep. London Lamar (D-Memphis) has filed HB413, which would decriminalize the possession of up to an ounce of marijuana and allow for the casual exchange of small amounts of marijuana as long as no cash changes hands.
Medical Marijuana
North Dakota Bill to Allow Patient Home Grows Gets Hearing. The state Senate Judiciary Committee heard testimony Tuesday on a bill that would allow medical marijuana patients to grow their own plants. The measure would limit home cultivation to eight plants in an enclosed and locked facility. Representatives of both law enforcement and the state's medical marijuana regulatory agency expressed concerns about a lack of control over patient grows. No vote was taken.
Drug Treatment
Biden Kills Trump Administration Plan to Loosen Buprenorphine Prescribing. The Biden administration on Wednesday said it was canceling a late move by the Trump administration to loosen restrictions on physicians prescribing buprenorphine, a drug used to treat opioid addiction. "On January 14, 2021, HHS announced forthcoming Practice Guidelines for the Administration of Buprenorphine for Treating Opioid Use Disorder," the White House Office of National Drug Control Policy (ONDCP) said. "Unfortunately, the announcement was made prematurely. Therefore, the Guidelines previously announced cannot be issued at this time." But, the administration added, it would continue working to "increase access to buprenorphine, reduce overdose rates and save lives." The Trump move had been widely hailed by physicians and drug treatment advocates.
International
Mexico Opium Growers Demand Army Quit Destroying Their Crops, Leave Area. Opium farmers in Guerrero's Tierra Caliente municipality are demanding that the army quit destroying their crops and leave the area after troops last weekend destroyed more than 125 acres of poppies. "The soldiers are still here destroying [the crops] and what we want is for them to go," one farmer said. He said farmers are creating a list of demands for President Lopez Obrador and Guerrero Governor Hector Astudillo. "We're going to give the government a few days to attend to us," the farmer said.